[FONT=Comic Sans MS][SIZE=4][I]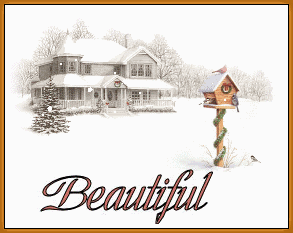 We are in a Blizzard warning in Ohio…we can't open our doors out back…the drifts are up to the windows! It's sooooooo beautiful!
So…guess what I've been doing? KNITTING! The perfect weather to knit in…who would have thought that we would have snow in March? It will be snowing all day today…it's snowed over 24 hours and we will get 2 more inches tomorrow afternoon…the guess is that we will have around 15 inches! YIPPEE! Can you tell that I LOVE snow?
I started the cutest Feather and Fan Baby Bonnet yesterday and just finished it this morning…just need the ribbon to finish it…it's a free pattern found here:

Have a great day…I'll be knitting all weekend![/I][/SIZE][/FONT]