I just finished about the hardest thing I ever knit. You DK experts will laugh, but go ahead, it was hard for me.
This is Kathleen Sperling's design, with some mistakes.
I misunderstood the first row of each chart and thought I was supposed to do 8 rows, but I was supposed to do 1 stitch 8 times, or later, 8 stitches 8 times. Hence the nob on top, but it's fine for my 14 month old DGD.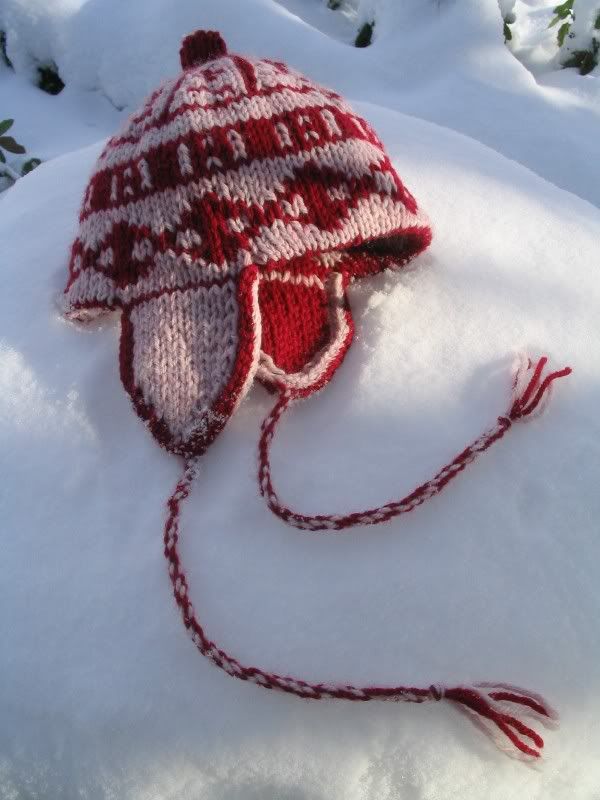 My first problem was the cast on, a "Eastern Closed CO" but KS helped me and I got that finally. This hat is made from the top, so I had to learn how to do increases in DK and that took a little doing too.
Then I just plain had trouble learning to do a pattern stitch and keep track of what I was doing. I gave up at first but went back after a few days and tackled it again. It finally gelled, and got easier, even fun. :cheering:
Then it has some DK decreases on the earflaps and a kitchener stitch thrown in to top it all off. DH made the twisted cords for me.
Here is the inside hat. It is totally reversible.