I have been working on a tie and I will be done with it shortly. It has the most rows of anything I have ever knitted. There will be over 600 rows when I am done and that is no joke. The original UK pattern calls for 11.5 rows to the inch and the tie is suppose to be 46inches long. I am making it 56 inches long as that is the length of one of my son's ties. My gauge is off 1.5 rows because of the yarn I am using. Here is a picture of the tie: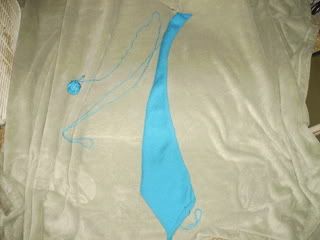 Question: Has anyone ever heard of a " flat-seam stitch" ?
I looked in my knitting books and no luck and my google search was no help.