It took me forever to do and its taken me even longer to finally post pics but here it is.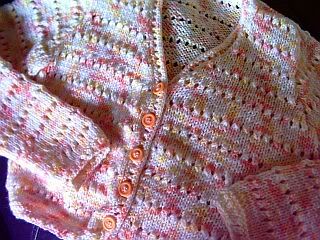 It fits her perfectly, except I made the arms a wee bit too long. I wish I had knit this the next size up since this one isn't going to fit for long. I am pretty proud of myself too. I'd only done scarves and one toque before trying this.
:happydance: I really love this knitting thing.