Hey guys, got bored in the pub so made this with the stuff I had in my bag - kind of made it up as I went along. I liked the thought of it as a blossom chain, and love Rowan's Damask colours. It's very soft and yummy… I'm really proud of it and got tons of compliments when I wore it out today grin Yay for ego-boosts
Here's it wrapped around neck :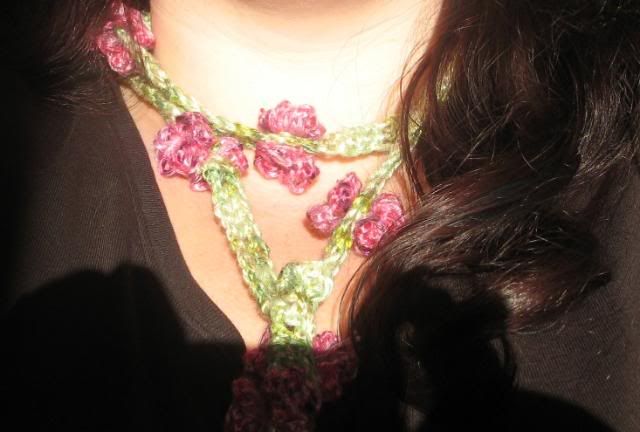 Here's the length of it :
And here's the bead bits at the end - sorry for the overshine!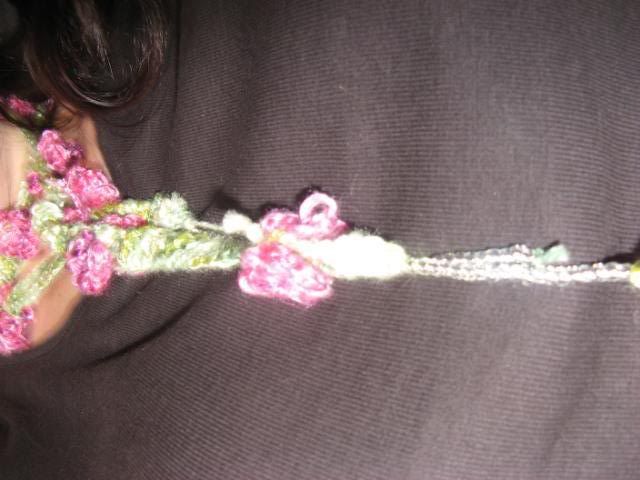 Hope you like it

Fi xxx