I know, I know. The discussion about Lion Brand HOMESPUN is just endless, ain't it? I can't remember who…but someone here at KH had asked "what is all the fuss about" this yarn? I added my two cents worth…but…a PHOTO is worth a million words. I just got back from vacationing on our mountain wilderness property…and I have two HOMESPUN lap blankets that stay there. They are warm and cozy, and I just loved the soft rainbow coloration. However, I just hate the "performance" of the yarn. Aaaargh. Pills, pills, and more pills. So many that the blankets look like they have bugs attached to them! It is [I]almost [/I]humorous! Fortunately, these two hideous blankets are mine…not something I gifted to someone! I did gift two sweaters to my son and his wife several years ago…sweaters that I saw them wear one time each. I heard that she was using them for 'round the house bathrobes. Garments not only "pill"…they stretch horribly, too! A size 8 for my DIL became a 28…and my son's size L became a "tent" I think. A lot of work for nothing in my opinion…considering that the sweaters are virtually useless for what they were intended. :pout:
OK, here are a couple photos of my blankies! I gave up on pruning the "pills" after the second washing!
The Garter Stitch Blankie, after multiple washings. :pout: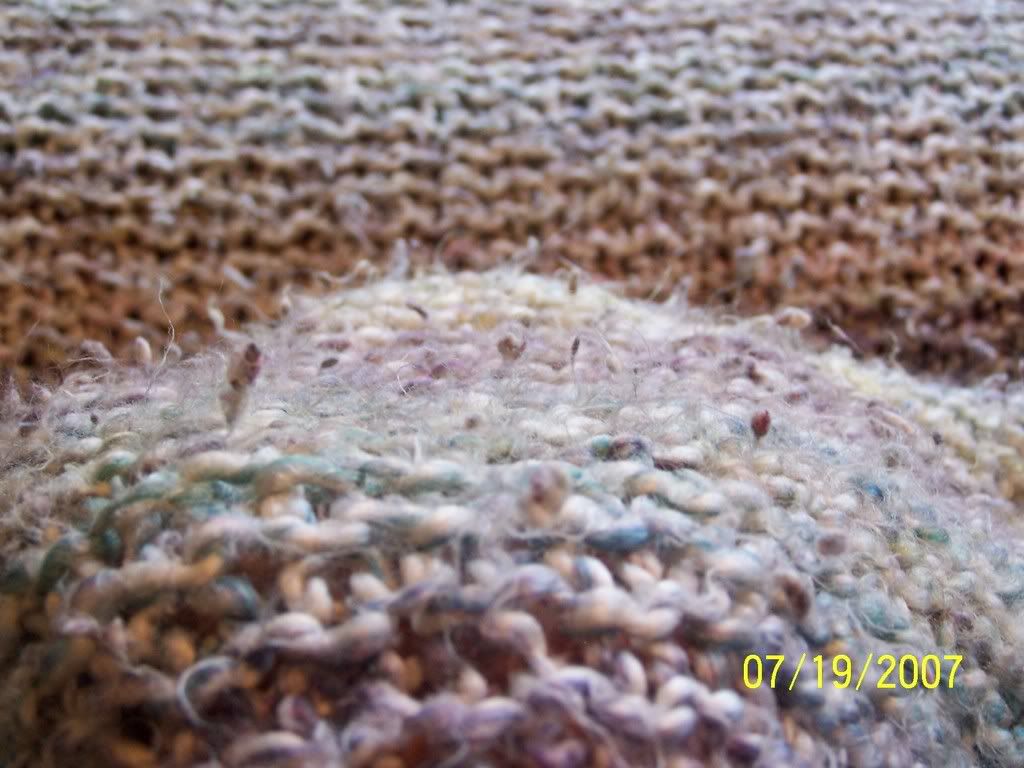 A close-up of the "pills"…aka "bugs"!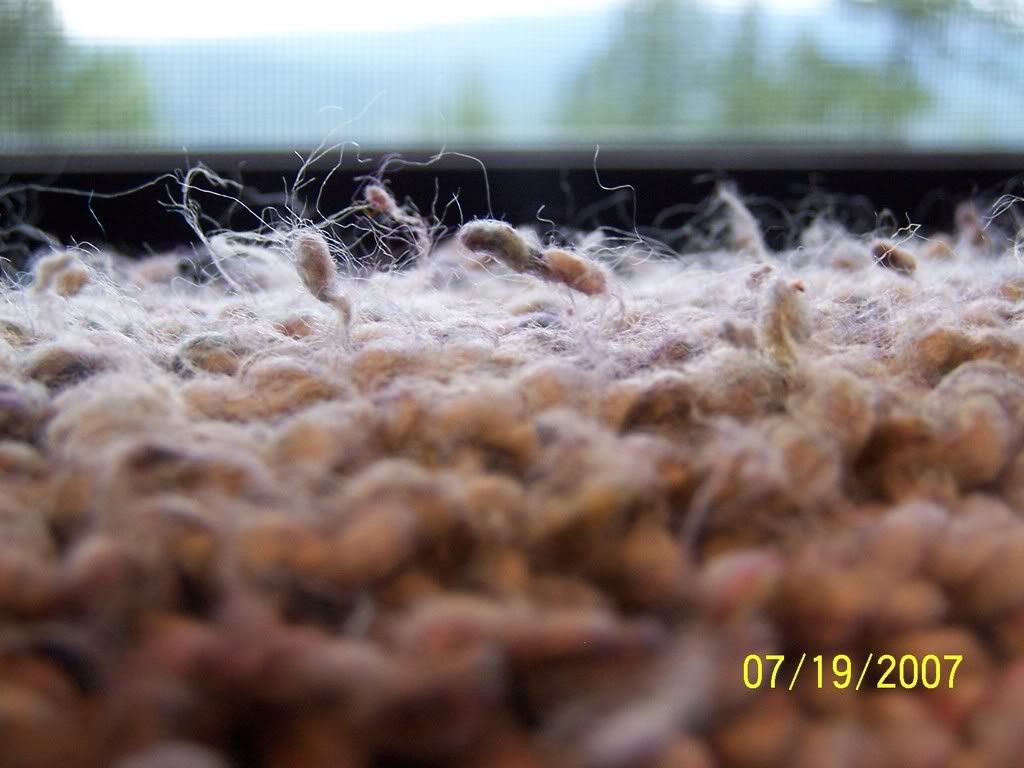 The sad appearance of the "fringe".