My most recent FO on my youngest DD, Knitty's "Piggle":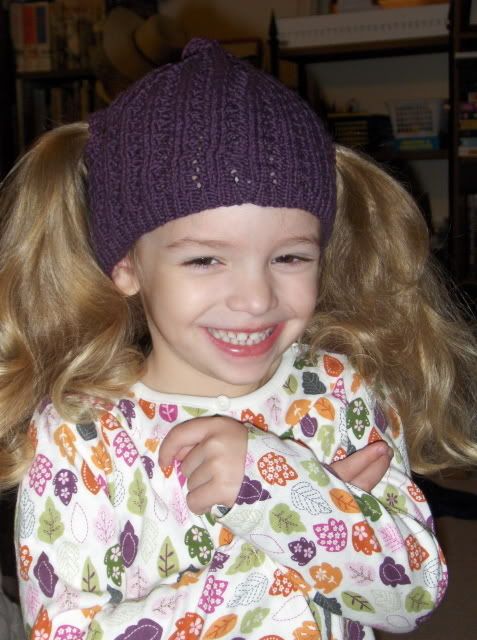 Teeny tiny baby mitts and booties for a friend - just googled and found the free patterns online:
Knitty's felted pumpkins - I've made three sets of these!
And some colorful toddler socks, again on my youngest DD. Free pattern I found online again: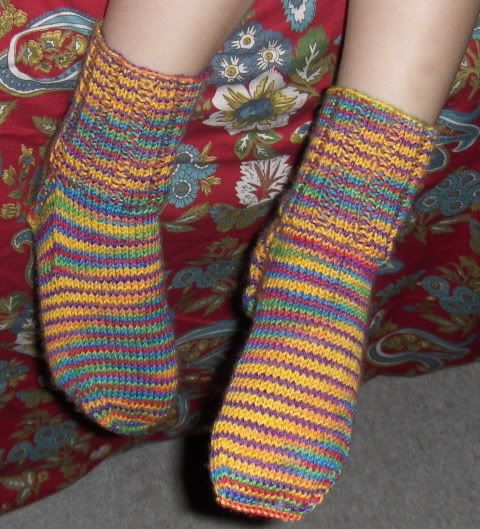 And how could I forget, my penguin sweater - my first attempt at intarsia - on the sweet little girl I knitted it for, my friend's daughter who loves penguins!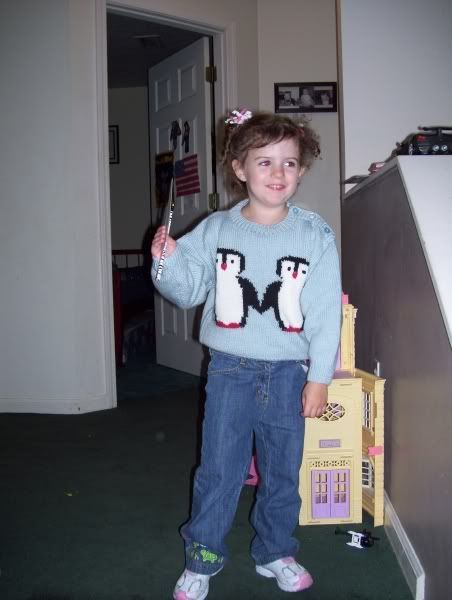 Thanks for looking! :happydance: