This Free Comfort Dolls loom pattern is the easiest knit doll pattern ever. I warn you – they can become your new yarn obsession. These little guys are made using the 24-Peg small loom.
For the Pattern and Video Tutorial:Click HERE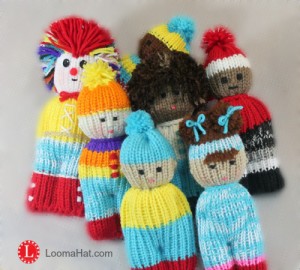 You just need to know one stitch and this online article includes a video tutorial to help with that. There is a little hand sewing involved but nothing the average person can not handle.
Comfort Dolls are also known as Izzy Dolls, Duzuzu Dolls, Pocket Pals and sometimes as Softies. They are a great way to use your left-over yarn.