I finished the knitting on Topi today! What a cute pattern. I'm going to try and make one for my DS!
I made SOOOO many mistakes! This was my first hat. I had to frog various portions several times and start over soooo many times. I'm not very good at frogging and then getting it back together for some reason, it never ends up back on the needles quite as it should.
Also, at one point my toddler got hold of this :shock: Now I know how to fix a stitch that is running away using a crochet hook! I got plenty of practice that day.
I also made a few changes. I had a really hard time with the slipped stitch rib, so I did a k2p2 rib. I also think I knitted the bill in the wrong needle size; I was probably supposed to use the larger needles, but the pattern didn't say so I continued on with the smaller ones.
Anyway, here it is, in all of its modified glory :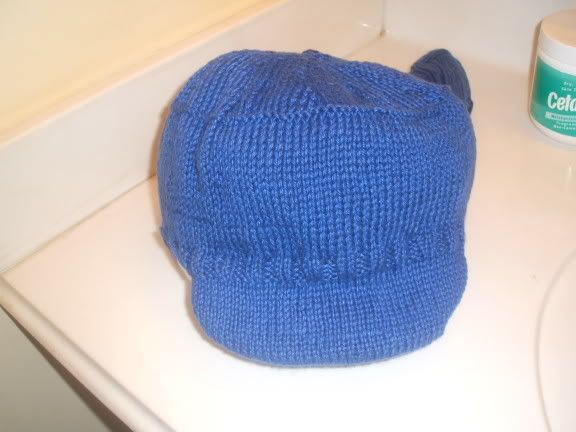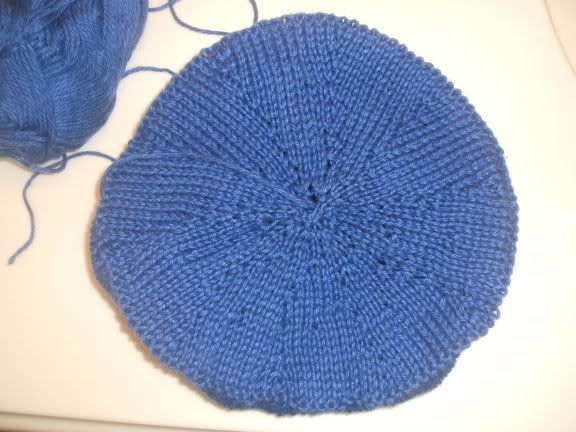 Changes I made :
Used kfb for increase instead of backwards loop cast-on
Started out with 2 dpn's until I had 20 stitches on the needles, then switched to 3
used k2p2 rib instead of the slipped stitch rib (I couldn't keep track of the ribbing, not experienced enough)
[/img]