These are my latest projects. My DGS who is 7 asked for something with flames. So I decided on a hat. My first try was too big and I'm wearing it. :lol: From the things I learned I think his is better.
Earlier I showed hats and fingerless mitts that I made for his sisters. I came across these Knuckles mitts from Knitty and thought they would work for a boy. The idea they had was to embroider letters (like tattoos) on the knuckles. He loves Star Wars, and since that has the right number of letters I decided to put that on them. They are mailed but haven't been received yet. His favorite colors are black and red. But :psst: (deep, dark secret), he also likes pink so I embroidered the letters with a mostly black and pink variegated yarn.
The hat is Wool-Ease and the mitts are Cascade Cherub.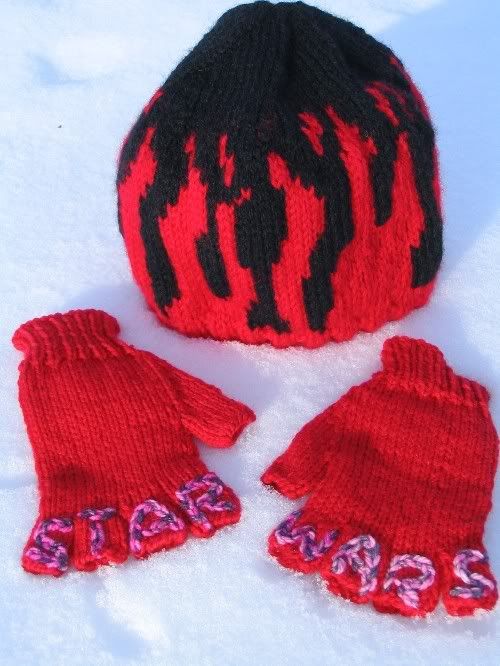 DGS's older sister sent this picture to me of DGS in his hat and mitts via computer.