"The Any Yarn, Any Size, Knit Hat Book
by Sarah Bradberry"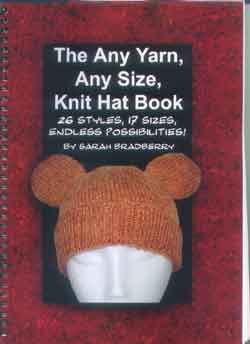 I have wanted this book FOREVER but didn't remember to get it when I had the money, and now I check and the place that primarily sold it in australia went out of business, so even the online vendor (http://www.earthfaire.com) doesn't stock it, for obvious reasons.
Soes anyone know where I might be able to find it? I checked amazon.com, overstock.com, half.com and ebay.com - no luck, all I could find were sarah bradberry's "kids knit" books… Although I am trying to e-mail her and the place that previously sold her book, but please give me a heads up if you see it anywhere! I was so heartset on getting it one day!