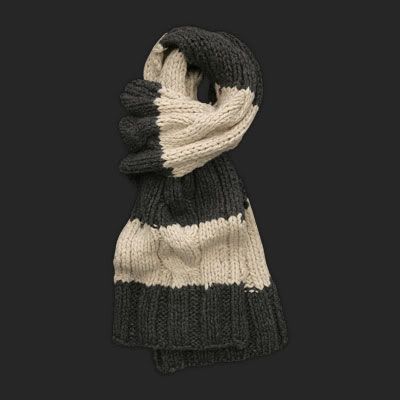 Hi i got this scarf picture from the abercrombie site and I want to knit this for my brother's birthday!
I already know how to do the cable knit, purl, and etc
Do you think anyone can figure this scarf pattern out?
Thank you in advance!
++
which type of yarn should I use? what about needle size?