Not sure if I'm posting this in the correct spot or not, so here goes…
My son is a ginormous drum corps fan (as am I), and our favorite corps is the Concord Blue Devils.
He's asked me to knit him a scarf for winter – and why he needs one living in southern CA is beyone me, but okay.
I'd love to knit him up a quick scarf using the corps' colors (electric blue, black, and white):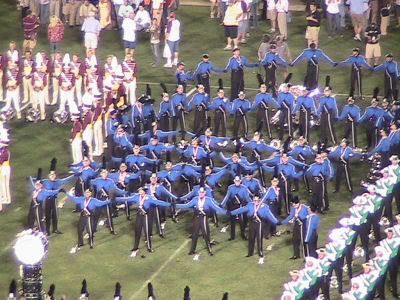 And I'd like to do it in animal fiber, but not itchy . Does anybody know of a site that sells yarns in these colors?
I'll be doing this scarf edged in white, with alternating blue & black stripes, lengthwise.
Thanks for your help!