I saw the Order of the Phoenix for the second time a few nights ago, and I have to admit that since the first screening I've been absolutely hooked on Luna's scarf!
And a close-up: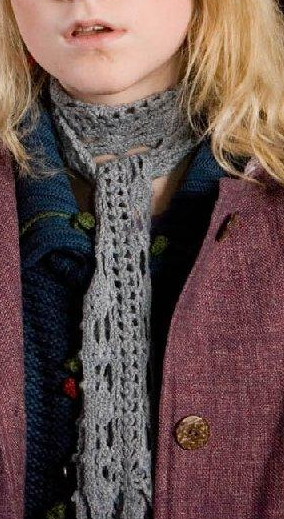 I feel in love. <3 Can you blame me?
I know a few people who swear that it's a crocheted piece; since I'm inexperienced at both knitting and crocheting I was praying they were right. Anyway, I was wondering if anyone had an idea where I could find a similar pattern I could follow to get a piece similar. C:
Thank you!