AHHH! My first go at a 'real' lace project!! :o)
Cast on last night and finished the stockinette portion. Thanks to the new Options needles making a lifeline was super easy (also thanks to the board for suggesting it!). My camera doesn't really do the yarn justice - it's Dream In Color Starry, Go Go Green… very nice shades of green with silver.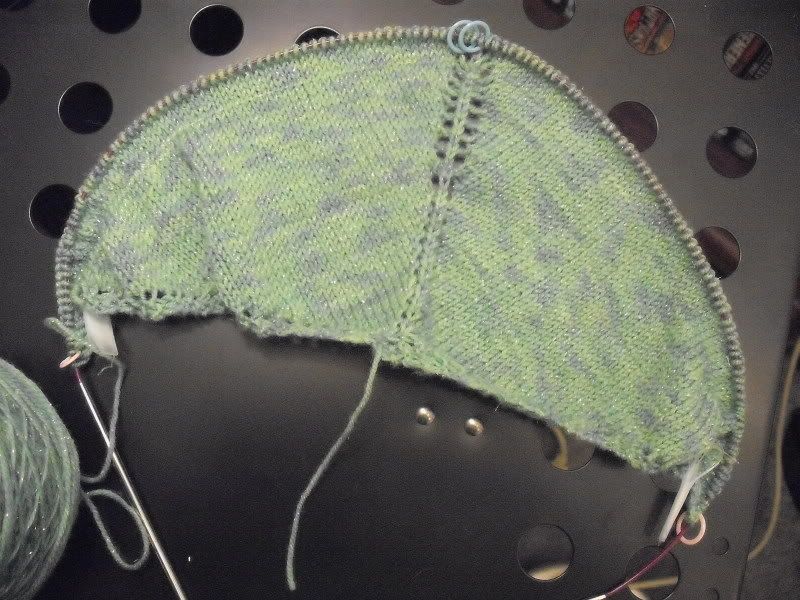 (Hopefully those are the correct size - I put 800 pixels in the editor thingy… if they're too large just lemme know ;o)
All finished and blocked!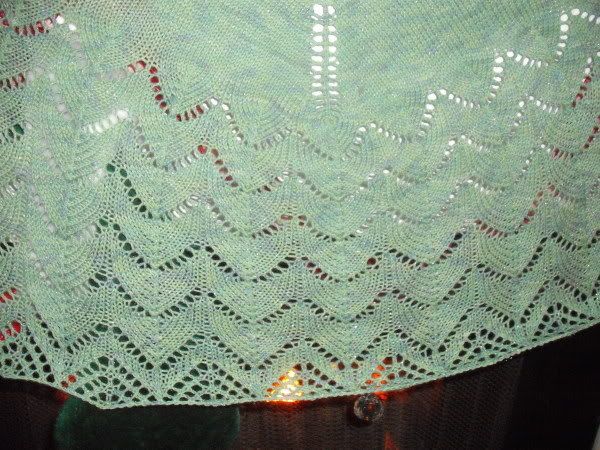 It grew about 10.5 inches during blocking… I <3 it.