I looked after a neighbour's cat, and as I didn't stay with her in the evening and night I figured she would get lonely so I knitted her a simple cat toy. Easily done with some scrap yarn, and the pattern is also a quick knit with hardly any sewing.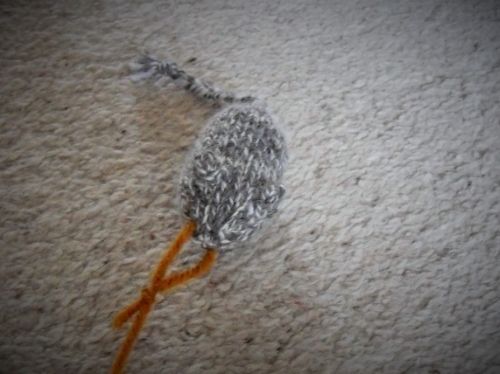 I attached a string so I could make it move while I was still there. The cat did play with it, but she wasn't too interested when I didn't make it move so I figured it wouldn't help much…
But this was what I found on the table near the door the next morning: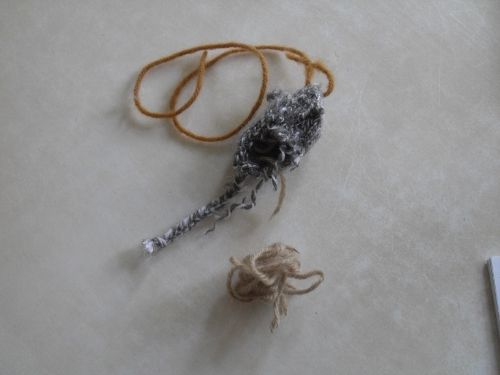 That cat actually managed to kill the mouse, drag it down the stairs (I had left it upstairs as the cat sleeps there) AND lay it out on the table for me to find!
BTW any ideas on what yarn can handle a cat's claws?