Well, all I can say is that it's DONE! :woohoo:
The pattern is from Knitting at Knoon.
I swear I wasn't going to let this hat get the best of me. After about 3 tries I finally finished it early Tuesday morning (like around 1:30am).
The hat is now in the blocking stage. Once it's dry, I will be sending it a friend who just had her first baby in March.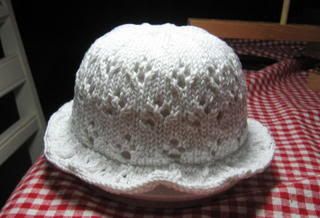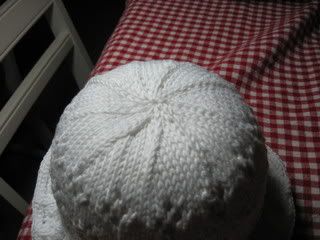 Thank you LisaKay for the inspiration!