Well, it is DONE! My o My. I started this thing in June. What does that tell you!?? Yup. Sidetrips into Knitting World.
Anyway, I like it better than I thought I would…although I was bored with this scarf about 1/4 of the way through. I shoulda blocked it, but didn't. I will do it later maybe. It is so long…feeding the blocking wires into the sides was[B] not [/B]on the agenda tonight!
I shoulda done just 3 braids across, and used US 8 needles.
Instead, dumb me…I did 5 braids across and US 6 needles.

That made it take longer to complete. Ya live and learn.
Here it is…as it would look around the neck and down the front.
The yarn is ROWAN "Tapestry". Nice to work with, but OPTIONS splits it constantly. But the cables go faster with OPTIONS.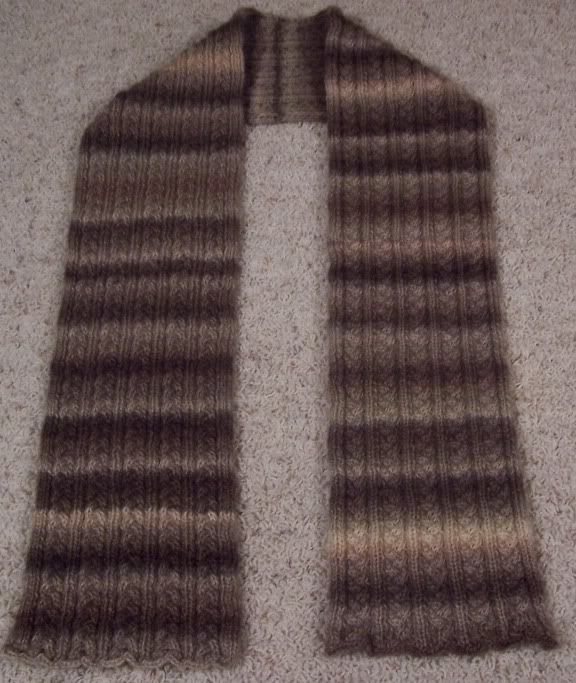 This is folded.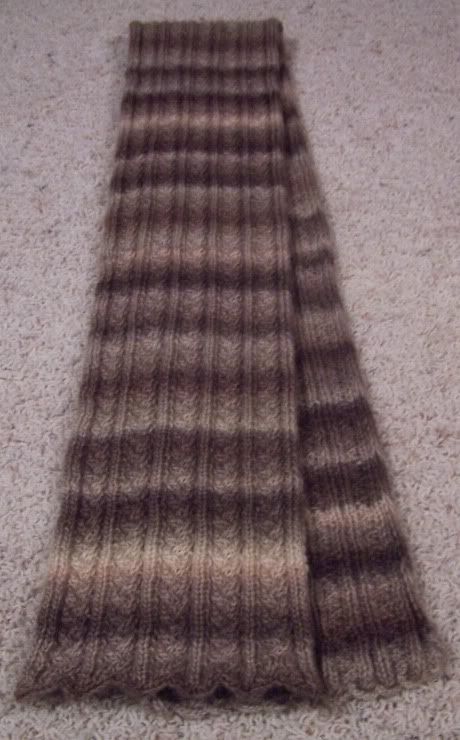 Close up of edging.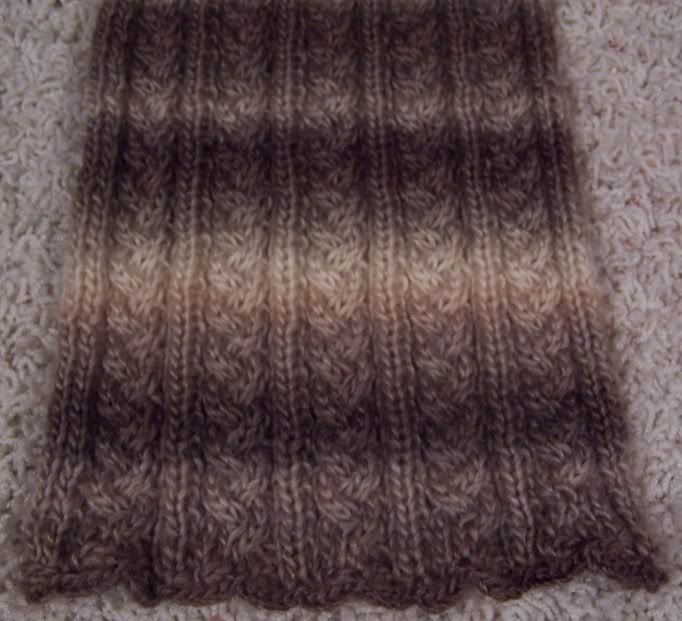 Closeup of braids.