I recently ordered some of this "yarn" from Herrschner's as it was on sale and I'm trying to build up a nice inventory of yarn so I'm not constantly running to the LYS or internet to order what I need for any given project.
The Naomi stuff is not yarn, but more of a loosely constructed fabric masquerading as a bulky yarn.
This is how it comes: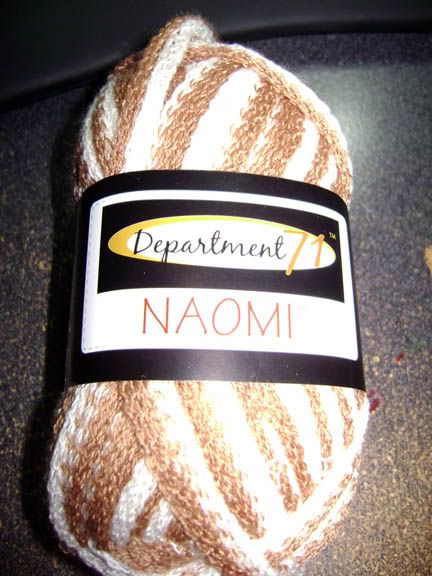 Dual colored, is fine with me, there are some quirky hats or scarves you can make with it.
This is a swatch: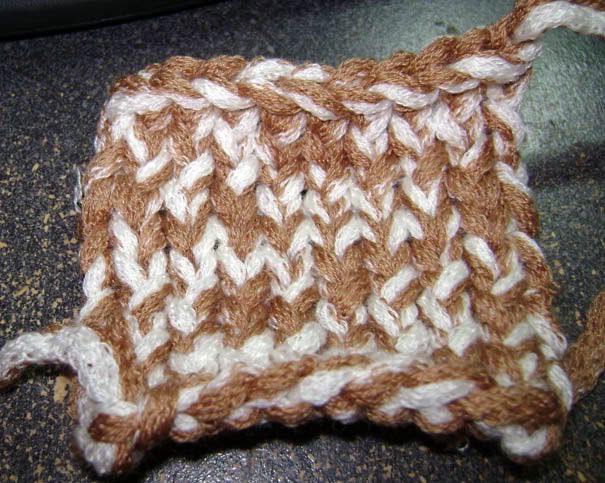 It's obviously not yarn and it feels a bit like knitting with a rope. I used a size 11 needle for that swatch and it's 10X10, which, IMHO, gives the knitter a good feel for the yarn. It feels like polyester, yet the label says it's 50% wool, 30% acrylic. Fantastic, I have tons of yarn just like it.
I have to post a picture of this, because the needle recommendation is utterly ridiculous: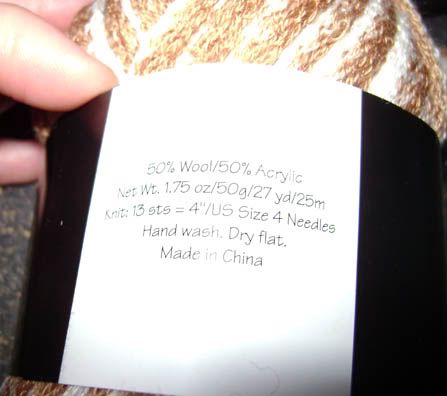 This is the swatch I tried to knit on size 4 needles. I've fought less with my kids.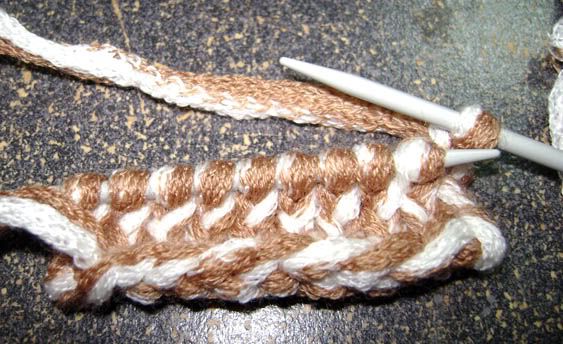 Whoever makes this, and it's not clear who does, needs to seriously rethink this novelty yarn.