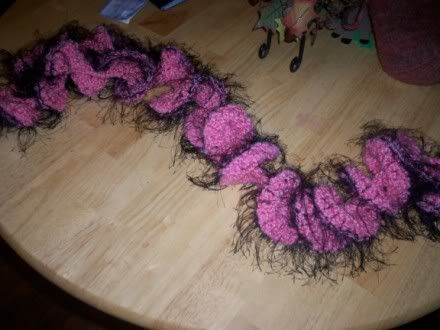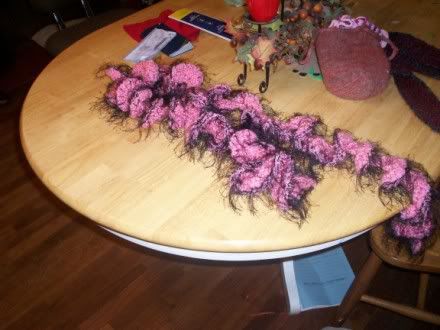 I found this pattern a few months ago and had to knit it. My friend, Mitch, says it looks like a stripper's boa…lol. I wore it on halloween and had soo many teens wanting one. It was not really time consuming, but the last row and bind off were a pain in the arse!
My 9 year old dd has a habit of stealing it when she does dress up…lol.
At Christmas, I made a much tamer blue one for my niece. She loved it and I hear she still wears it all the time.