A gal on Ravelry shared a Ralph Lauren little girl's dress with cables and Fair Isle back in September and challenged others to try to replicate it. This is very different but the RL was the inspiration for this one.
This is my own design. The RL was short sleeved, gathered, had pockets and, of course the colors and patterns/cables were completely different.
Here is the back–
And here are a couple of detail pictures.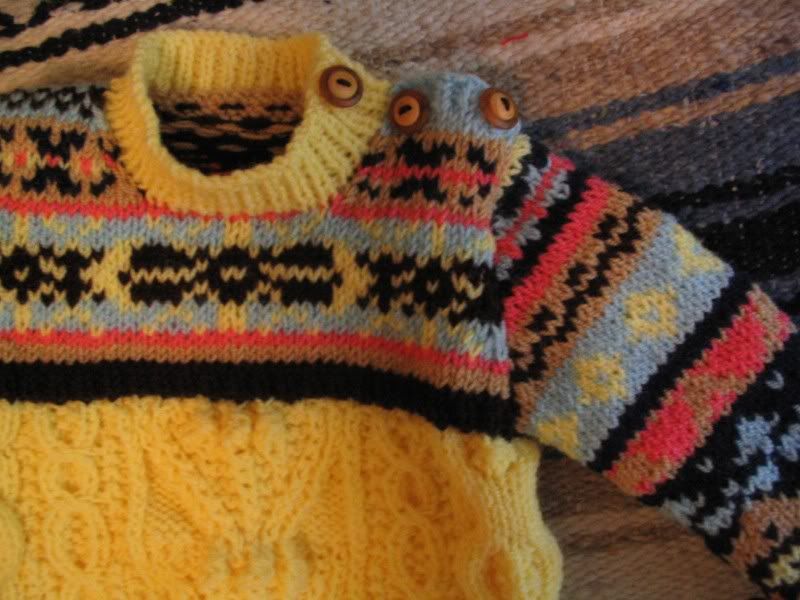 I love the way it turned out. The colors are not real true, but it is a bright yellow, dark navy, lt. blue, chocolate brown, tan and salmon pink.