After several false starts, I think I got what I wanted.
I did k1, p1 ribbing off the sides of the instep, and garter stitch soles so they will "grow" as baby's feet grow.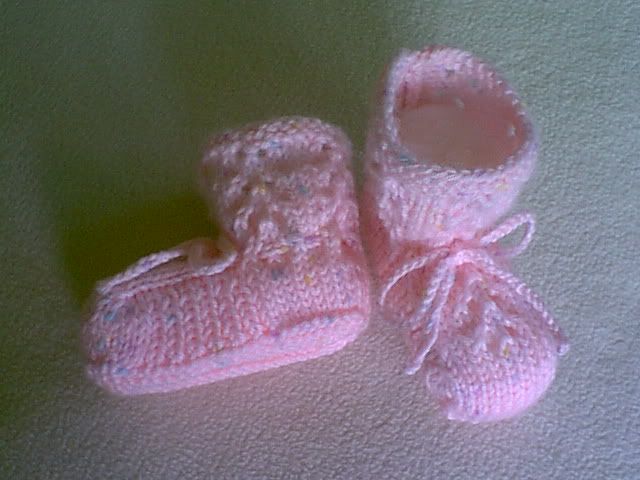 Sadly, I have put away everything knitting for a while, to get busy on outdoor tasks that need to be finished before it gets too cold.