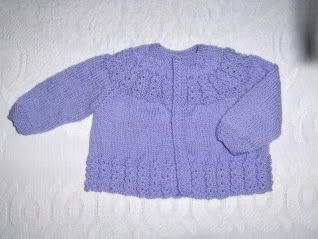 So cute! What yarn did you use?
Lynn
:cheering: It's gorgeous!!! I love it!!!
Where did you find the pattern? Or, is it your creation? yarn, etc?
Adorable, and I love that color!!
Thanks all for the compliments…the pattern is over 30 years old, I no longer know where I got it, but I have used it over and over all these years.
The yarn is Baby Ull.
That's great! Goes to show…a classic pattern is always in style :cheering:
Beautiful! I love that color too!
Beautiful!
Looks so much like this one.
Adorable!
it gorgeous !!!.. Baby jasmine must love it :cheering:
so cute …
I really like that color, not your typical color for a baby girl.