I recently finished a gansey sweater for my DGD. I named it Amilia's Hodgepodge Gansey at Ravelry, because it is made from Beth Brown-Reinsel's book Knitting Ganseys and has features from 4 different sweaters in that book.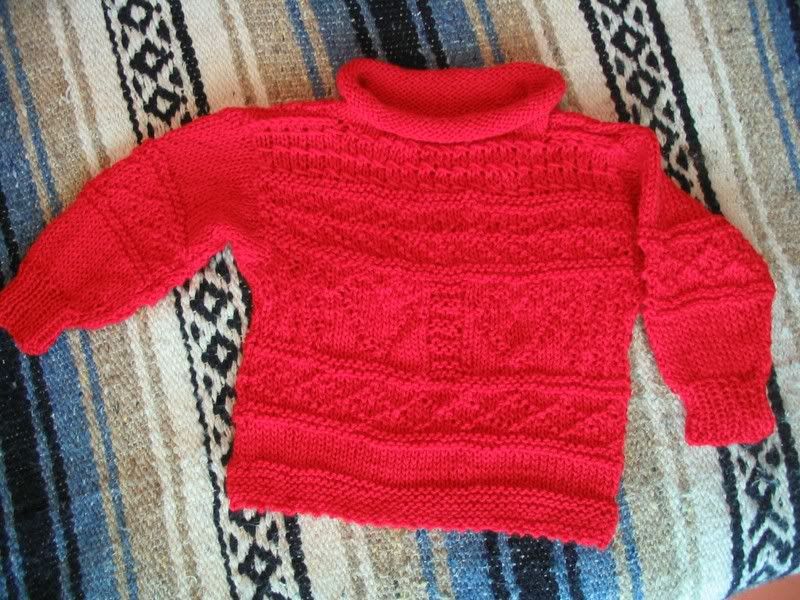 The Channel Island cast on (at waist) is from the sampler in her book. BTW this is a great book and following the steps for the sampler she gives is like going to a workshop. I learned a lot about how sweaters are made that I have applied to sweaters I have knit myself without a pattern, since studying the book.
I cast on the number of stitches for the Jerod's Gansey (smallest size) but my gauge was a little smaller than for that sweater so it came out narrower, and I made it a little longer.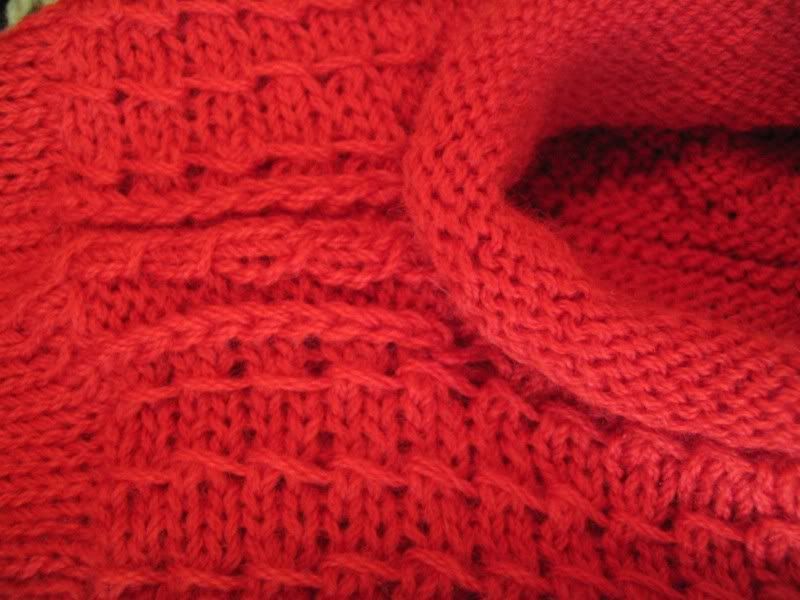 This shows the shoulder strap that I made like the one on the sampler to join the front to the back. Also shows the rolled neck (from the Snakes and Ladders Gansey) and the Indian Corn Stitch used in the Chelsea's Heart Gansey.
And here is Amilia modeling the sweater for me yesterday (8-23-08). I think it is big enough to fit her all or most of the winter. She will be 11 months old in a little over a week.
I put the hearts from the Chelsea's gansey horizontally instead of vertically like Beth did, and used some of the design motifs from the Jerod's Gansey. A true hodgepodge.
The yarn is some older Sirdar Classical Pure Wool Double Crepe. Needs to be handwashed.