[COLOR="DarkOrchid"]Hello All! I'm new here and thought I'd share my current projects (and learn the lingo. WIP FO? WTF? ;p)
First is the Rockstar Backpack from Stitch 'n Bitch, which has two patterns either for a monkey or a rabbit. I thought the rabbit was a cat, so I altered the intarsia a little bit to make it look like my cat Helo. I need my sisters help sewing the lining, and I have to figure out the zipper. Pattern called for a 9" separating zipper, which are like impossible to find! I'm hoping I can just use a non-separating, big plastic one in either gray or black.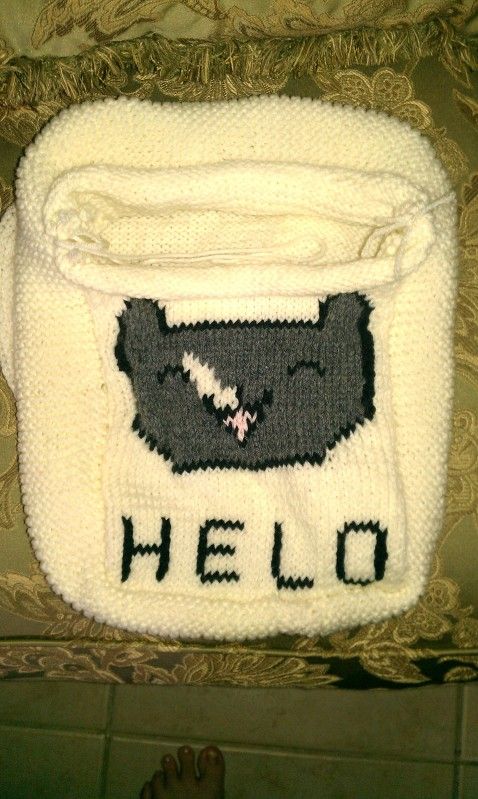 The white was an old skein of Red Heart white or off-white that actually ran out before I was done. I had to buy another one, and the colors didn't really match so I think the old one got a little discolored somehow. It's a close enough match tho. The colors are all scraps that I had left over. The gray I think is Wool Ease from the very first scarf I made.
And here's Helo just for reference, nomming on a catnip mouse I made (pattern also in Stitch 'n Bitch!)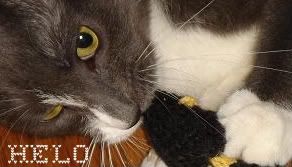 Second is for a cabled purse for my besty. I tried just free knitting her a purse years ago that never went any where so I looked (and looked and looked) for a nice purse pattern and settled on this one.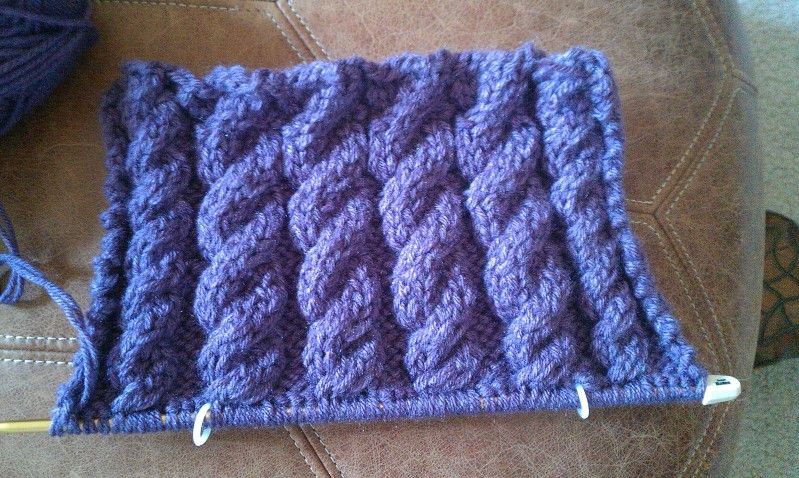 Thanks for looking.
[/COLOR]