So I've found myself in a bit of a pickle. I'm really bad a gauging how much yarn i'm going to need for any particular project, so consequently, I have run out of the Berroco Weekend juniper berry blue yarn I have been using for my "Donate Life" afgan/thing. Here is where I'm presently at:


and this is my patter (to see how much more I have to go):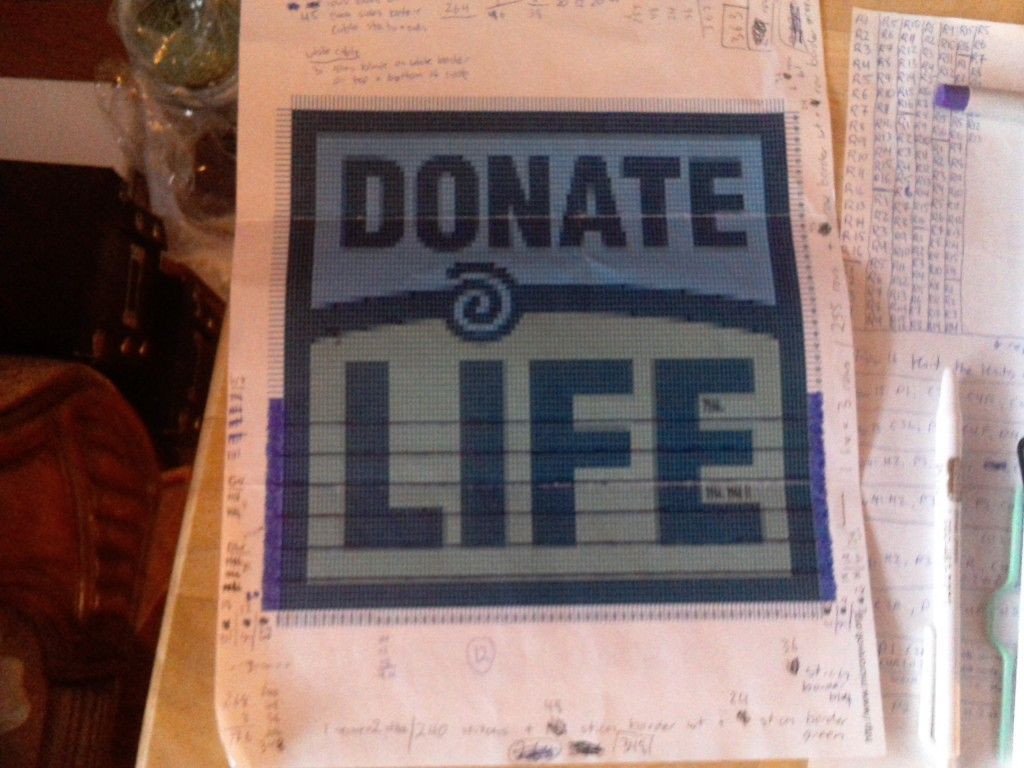 My problem is that I have just found out that Berroco have discontinued that particular colour in their Weekend (worsted weight) line. I have bought what looks to be the last 2 skeins of this I could find on the internet, which I hope will be enough to at least finish the border. Berroco do have this colour still in their Weekend DK (light worsted weight) line and I was wondering if I might be able to use that instead for the inside "Donate" part of the pattern. Comparing the two at my local store, they seem similar, but I would like to know other's opinion on what I should do - go with the light worsted for part of the inside design, or find another worsted yarn in a similar blue to finish it (if that's the case - do anyone have any suggestions?)
Thanks again. You guys have always come through for me with the best advise.
(BTW - thanks to you guys I was able to fix the purl/knit error on the green border and you'd never know anything was wrong…THANKS!)