My first Mirabella sock in progress… it seems like I've been working on these forEVER.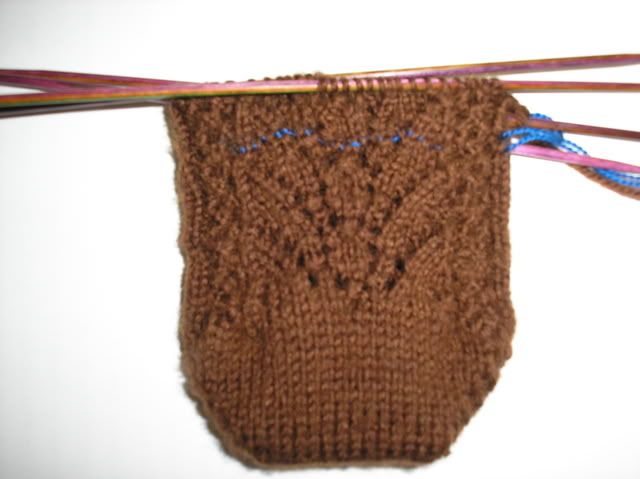 Your socks are going to be beautiful. Can't wait to see them finished. I know what you mean when you say it seems forever. When I clean house seems like I'll never be done cuz I always want to start knitting. lol
:happydance: Looks great!! Love the pattern
Wow, what a gorgeous pattern! I like the color you chose – can't wait to see the finished pair of socks.
Looking good. Keep at it
Thanks, I have a feeling I'm going to need some encouragement along the way!
those are beautiful carey!
Those will be very pretty! I love the color. :cheering:
I can't wait to see the finished sock!
Nice job…please join us over at Any Sock KAL…we'd love to see your work over there too.
Thanks for the invite, I'll check it out!