Thought I would post my progress so far on the shawl I'm knitting for my SIL who was diagnosed with breast cancer.
The pattern is here.
I'm using a wool called "Queensland Collection Kathmandu Aran". It's a merino/silk/alpaca blend. I really like the way it looks.
It is knitting up very fast (on size US 17 needles - of course it's going fast! LOL). I spread it out on the needles as much as possible (the writing pen is for perspective), but it already wants to be bigger than the needle (when spread out).
Any constructive criticism would be much appreciated!!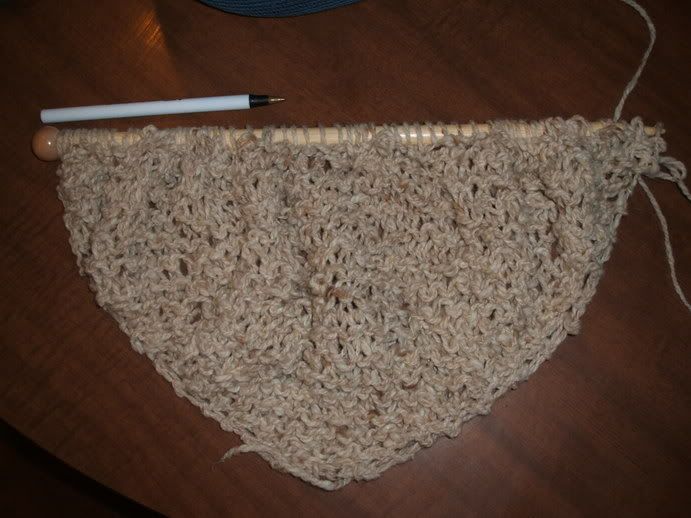 TIA!