This is my WIP.
I don't have a lot of time to knit, which is a little frustrating.
This cloth looks nothing like the one pictured here. I can't figure out what I'm doing wrong! I have holes where the lighthouse beams should be, instead of lighthouse beams (whine).
At least the lighthouse itself looks OK. It's really hard to see because of the variegated color of the yarn, but I liked the yarn a lot so I didn't care.
Oh, and… this is my first project… so it ain't too whoopy.
I'm still proud that I've gotten this far tho.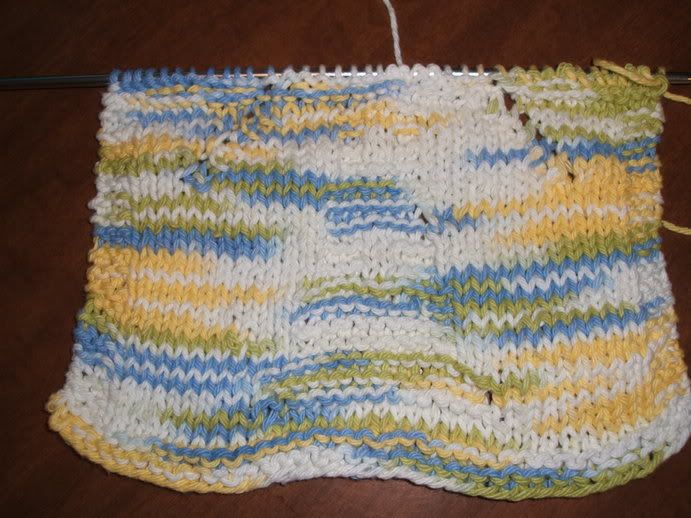 [/img]