It's my own pattern, the one I created a thread about when I first joined (I asked about increases and what I could do). Well, I figured I'd create a thread to show what I have done so far, and after running out of yarn for the second leg warmer, I worked on my unborn nephew's baby hat (it fits my head, so if my sister doesn't like it, then I'll keep it for myself [kidding]) until I bought more yarn.
Anyway, here it is, not blocked, not put together yet. I want to do both at the same time, so I've put it off until I finish the other leg.
Leg one: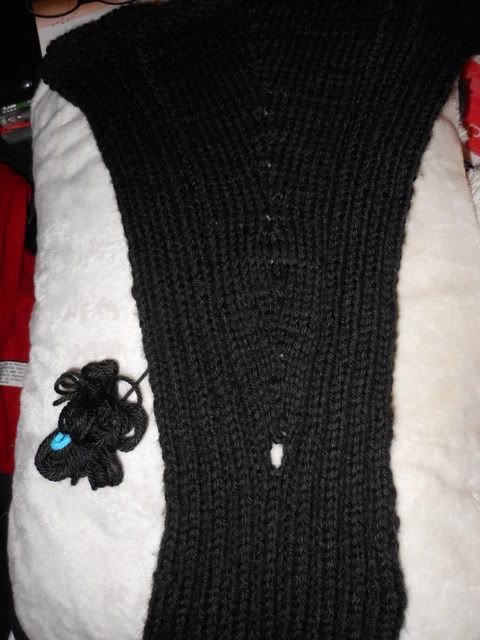 Leg two, 37 rows in: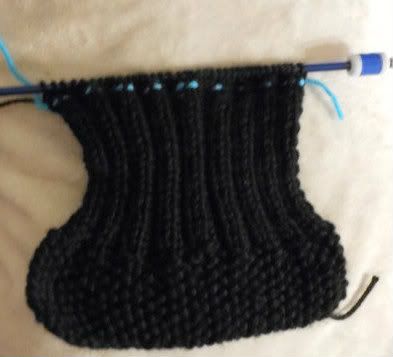 For the increases, I did yox2 (there's four yox2 in the whole thing), then did a double increase on the 39th row and up (until the 103rd row). This vid by knitpurlhunter shows the kind of increase I did. It worked out well, and I was able to keep my ribbing.
I'm very happy with the results. And when I pinned it to see what it would look like on me, the center kind of looked like twigs.
Once I block and sew everything together, I'll post the finished results.
And of course, the pictures will be better. I just have the crappiest light for my room.
(There's also two decreases in there, but I forgot how I did them…It's two of the decreases this website shows; I'm sure I'll figure it out for the second one when I get there.)