Hi"ya! :waving:
Well, I did what I said I wasn't gonna do EVER AGAIN: knit a second sweater for my DH! He is a hot body, and doesn't wear sweaters 'n' coats often.
I have the swatching done…hanks all wound into neat little cakes (17 of them!) and will cast on tonight!
"Max" is a new design from Elsebeth Lavold's newest book:
The Walk in The Park Collection!
I am not using her signature yarn. I am using STASH yarn! :cheering:
(Araucania Atacama in Colorway 506…100% alpaca). It is supposedly a worsted weight yarn, however, I did NOT like it for worsted wt patterns. The stocking stitch is too loosey-goosey IMHO. May work better with other worsted patterns.
Araucania Atacama is a perfect DK weight using US 6 needles! 22st knit to a perfect 4"…and is not too compact nor tight. Yeah!
"Max" …a manly pullover! (photo from book, worth posting, huh?!)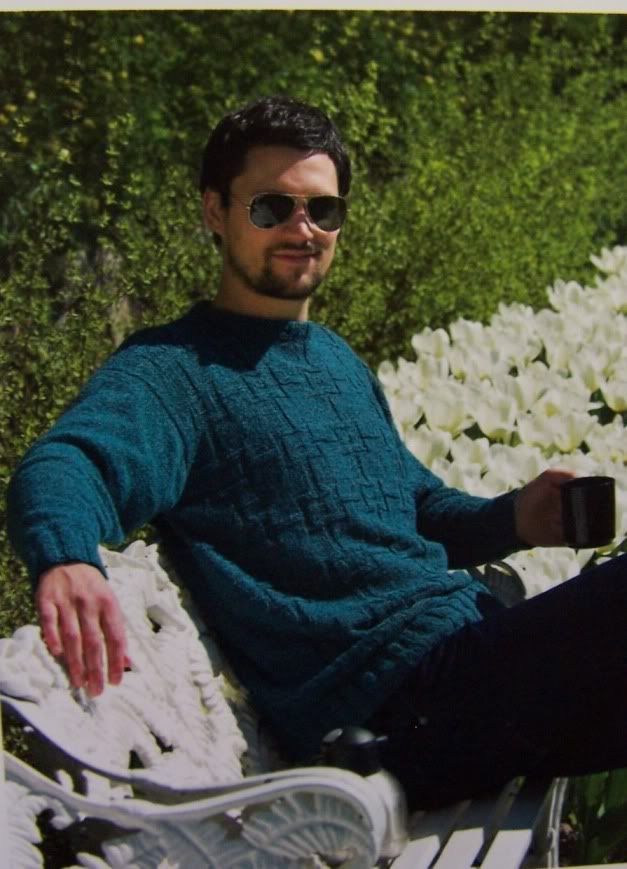 My Yarn: DH likes its "camouflage" coloration!

My un-blocked, un-tweaked gauge swatch: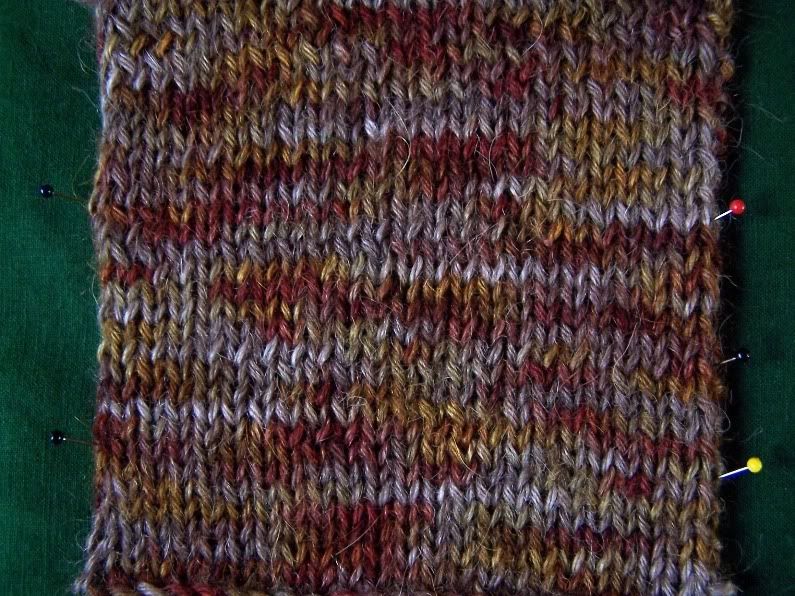 Closeup of the pattern stitch:

Here's the book: