I've mustered up the courage to post my WIP - the berroco pattern in my siggy. I'm not really sure if this is looking right LOL! I guess time will tell when I'm done all the pieces. This pattern for my size called for 16 skeins of Amsterdam Mayfair yarn (50g per ball) and so far I've only used 2.75 balls for the back. I'm wondering if I will have to use all that yarn and if I don't I'm wondering if I've done something wrong.
Ah well… I'll keep plugging on with the stockinette stitch. Next project will have to be something with a little more pizzazz, but I thought this was a good place to start after not knitting for so long.
Anyways, here is the back of the cardigan.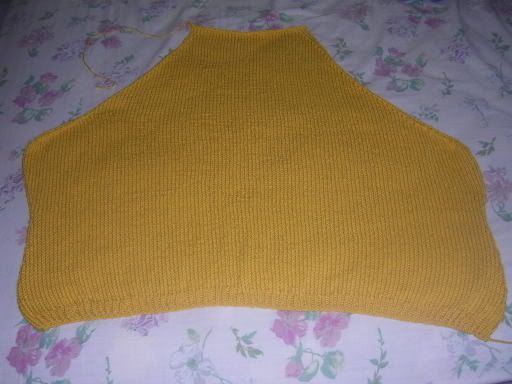 Lisa