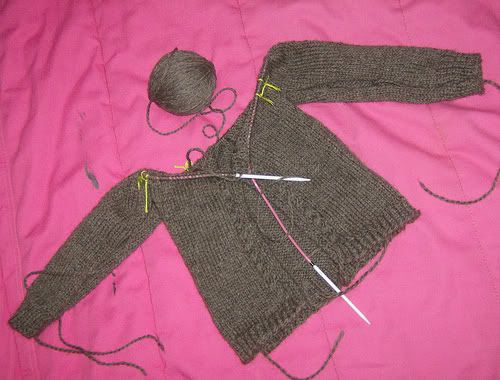 I'm loving this - for my 3 year old daughter. It's Cascade Ecological Wool.
Really love that! If you don't mind me asking, where is the pattern from? Looks great:cheering:
How pretty! I really like the color!
I love this color. It looks BEAUTIFUL knit up into this cardigan. I, too, would love to know what pattern you used.
That is amazing! Can't wait to see it finished.
That's wonderful, it will turn out so pretty!
Beautiful!
very pretty!!