Hi all,
I'm presently working on the Lotus Blossom Tank… and I just received yesterday the mags in the mail from that link Rebecca posted. Thanks Rebecca! Thanks everyone!
My sister recently travelled to the US and I sent the bamboo yarn to her so I started the tank on Friday night. Thing is, the bamboo yarn feels soft when you pet the yarn, but it feels like I'm knitting with plastic! Very strange feeling in my hands. Additionally, I'm not sure about the colour I've chosen. Its Tequilla, a varigated colour blend and I don't think the pattern is showing very well with it! Then there's the actual knitting up of the tank. I'm knitting the largest size and it seems small on the needles? I'm hoping that it will be wider off the needles. This yarn was pretty expensive for me (is there a suitable substitution that anyone knows about?) and I hope I won't need to buy anymore of it! (each skein is 100 g/ 250 yards and I bought 4 of them).
Thanks for the suggestions/ help. Meanwhile, here are some pics!
Done so far… the first repeat isn't done yet… I'm to row 14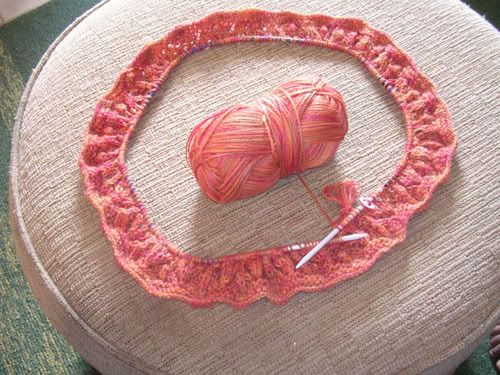 Upclose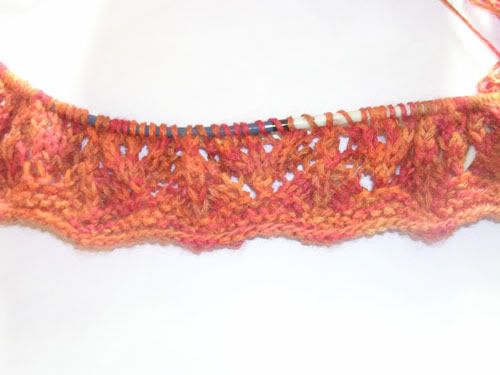 Bamboo yarn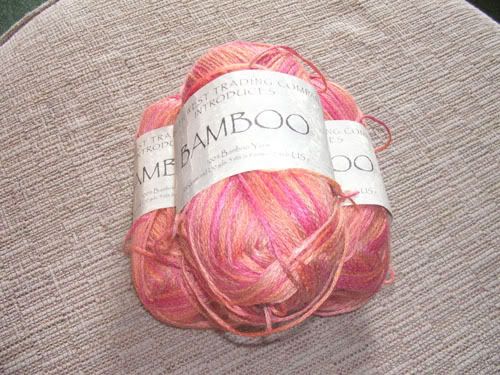 Mags!