I need help!
But first of all, please disregard the fact that this yarn was a christmas present and that it is obviously already opened on the 21st. :oops:
16 skeins of a merino/acryclic mix and some lonnnng addis.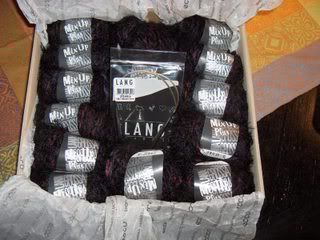 The yarn is a bit furry which I'm normally not terribly fond of, but I like this one. I don't know if you can see it on your monitors, but the yarn runs from hot pink to dark red to purple to grey and the furry part is black. This is what a swatch in stockinette looks like: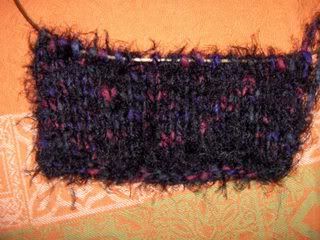 But what does this yarn want to be? A sweater would make me look like a gorilla, wouldn't it? A poncho could be cute. It's amazingly soft wool, so I could also knit about 4 scarves with it, but that would get boring.
So I would be very grateful for some ideas! :cheering: