Finally I have managed to finish some projects, to take pics and show them off
For Baby nephew( I called him baby, he's 4 years old.

Oldest Nephew plus detail

HUbby's nephew (working on it now) + detail

Scarves that took me YEARS AND YEARS to finish but brought me back to knitting - White and purple shades started in 2000, Orange started in 2002 and black started in 2003

Couple Scarves and hat for Hubby and I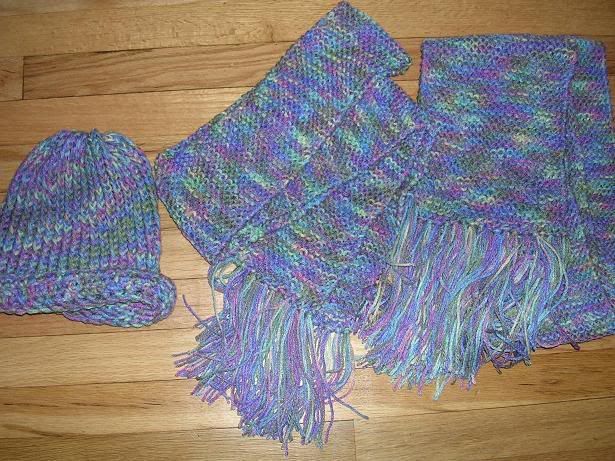 My crazy poncho that started as basic and somewhere along got weird because I miscalculated the yarns so I had to just create something to finish it

Scarf I'm making as a X-mas gift for my friend

So here they are!!!