I finally finished the Lace Cross Tank by Norah Gaughan from the S/S 2008 Vogue Knitting Magazine. :woot: It is project #32, shown on page 90. I used the yarn called for, Berroco Seduce. It is rayon, linen silk and nylon. It has a dark inner strand wrapped with a lighter one that creates small (sometimes not so small) slubs. I loved it for this project.
The pattern had some errors. Some had been corrected before I started, some not and at least one not yet (minor). I liked the pattern very much. Very interesting construction. Front and back are made exactly alike but sewn together differently. You make the triangle first then pick up stitches along the sides and add odd shaped side panels. The lace inserts are extended to form the straps.
And here is the back.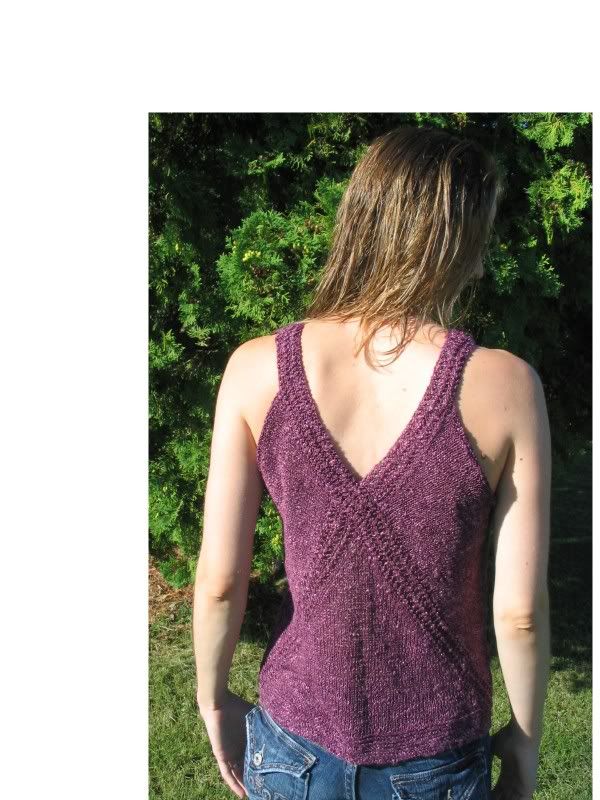 I had my very common problem of getting gauge to start with, and started over several times (yes, I know about swatching and do it :lol: ). But I finally got started right on a size 3 needle (called for a 5)
My daughter loves this top and it fits nicely. I made a size 34 bust.
Here she is in it, head included.