hey ladies!
i got the lastest issue of vogue magazine-the early fall 2010 and i sooo annoyed because i dont know wat this one stitch symbol means in this chart.
the symbol is called a Boxed 3 stitch repeat-here is a pic of the chart and what the symbol looks like
the symbol (the very last one):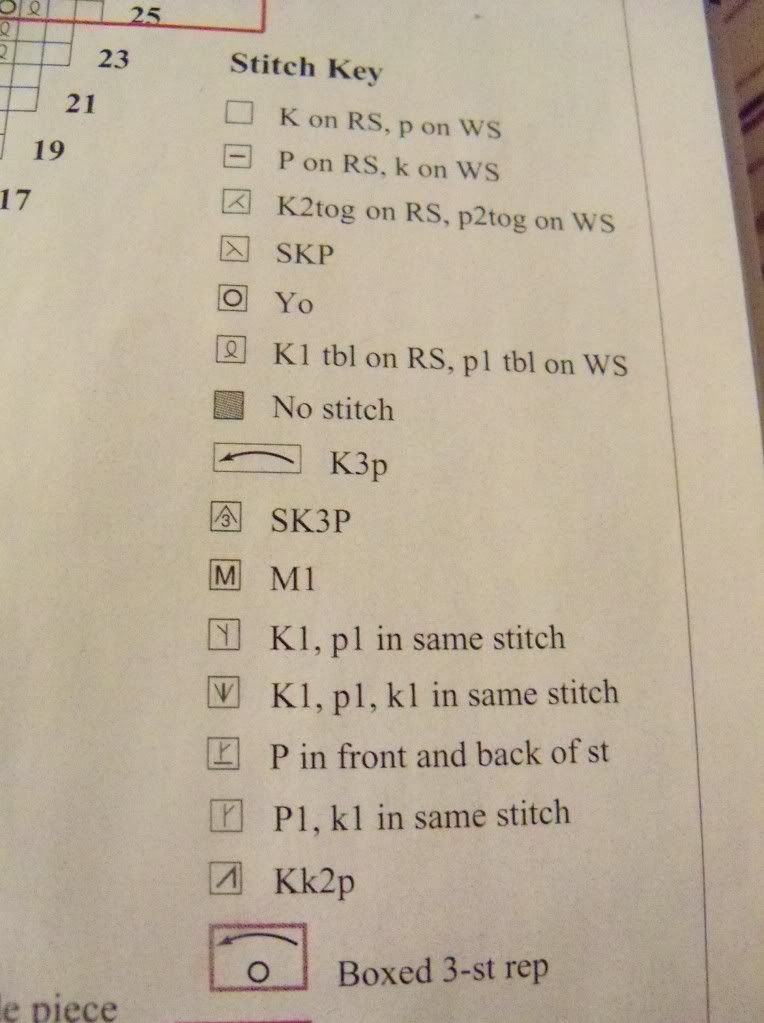 where to apply it in the chart~as ontlined:
the red line running though incidates i got to rep these rows 8 times
[B]DOES ANYONE HAVE ANY IDEA WHAT DOES THIS SYMBOL MEANS? [/B]lol
im GUESSING it means do the stitchs at the same time-on the same row~k1, yo, k1, THEN k those 3 and pass the last st over?
i mean how would i even handle the next row~the row above it? or at that the row above the box…
lol see where im confused! lol :gah:
THANKS FOR ALL YOUR HELP!!! :knitting: