This little sweater has been one of my favorite patterns over the years. It is so easy and pretty quick, being in sport weight yarn. I have never done it with the intarsia block patterns before (they are what the pattern calls for orginally), usually do it one color or add something else. I'm running low on some of this yarn, so seemed like a good way to use the small amounts.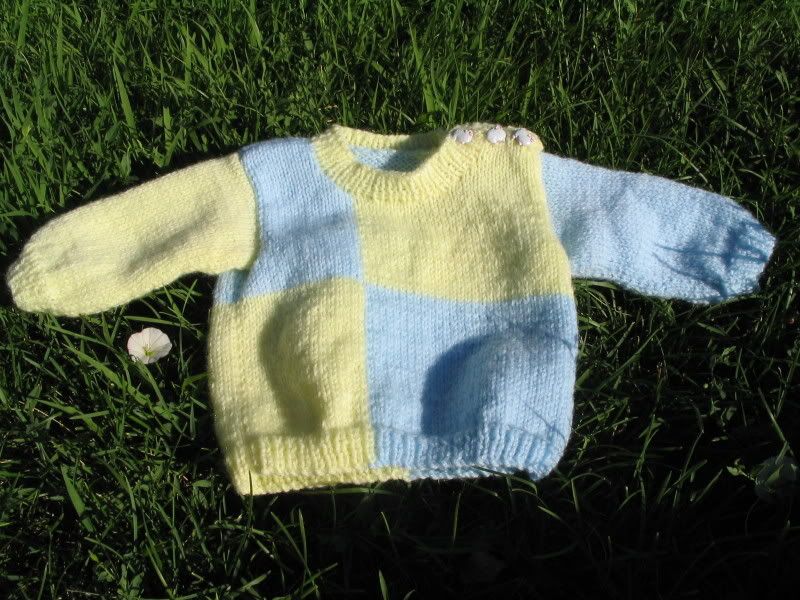 Here is a picture of the cute little sheepy buttons I put on this pullover.
And here is the other sweater. Both of these sweaters are supposed to be size 0-3 months but this one is smaller than the other one. Both sweaters are knitted of acrylic yarn, Patons Fairytale.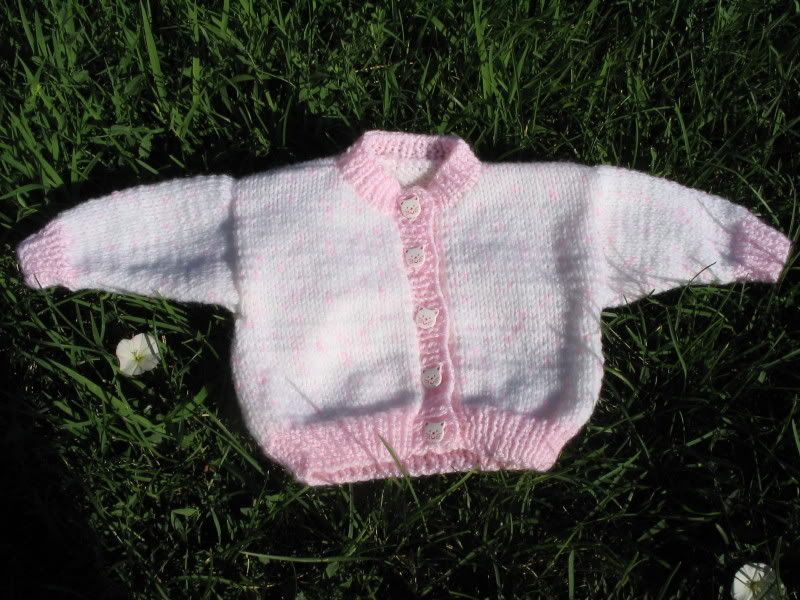 Both my daughter and her husband are cat people, so the kitty buttons are purr-fect.
Merigold