Hi'ya! :waving:
Thanks to the pattern search help I received from my KH sisters…I cast-on and finished two hunter's hats for DH. Start to finish: 2 days.
Here they are, kinda unusual and maybe dorky looking…but they will do the job they are intended for! They are knit with KnitPicks DK Merino Style wool. Only use wool for hunter's or mountaineer's cold weather clothing.
This is the Blue Hills Hat. Link HERE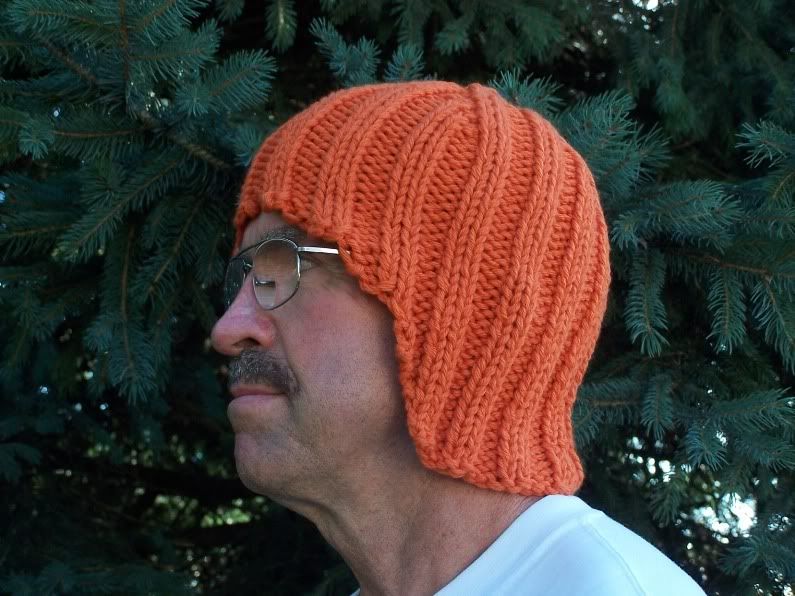 Earflaps can be worn up, if desired. I used 3 strands held together with a US 11 needle for correct gauge. Warm and Cozy!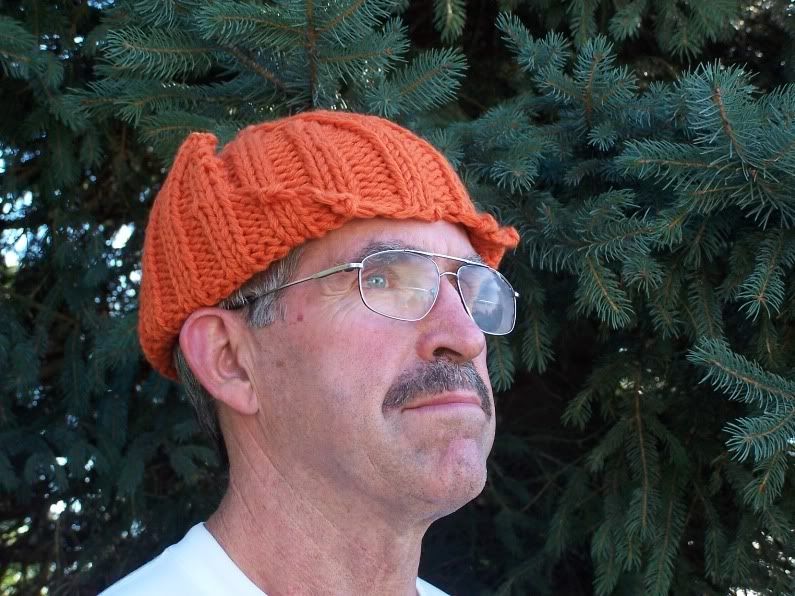 This is the Balaclava Helmet. Knit single strand with US 9.
HERE is the pattern link.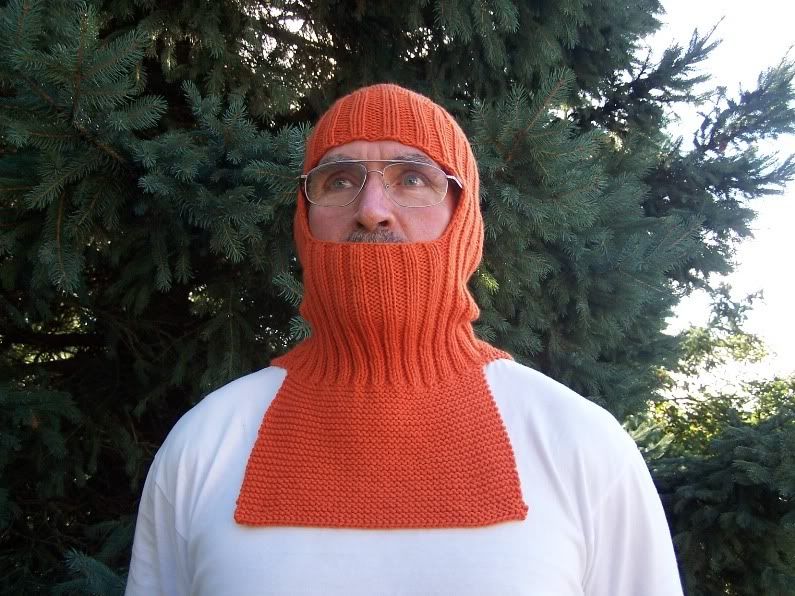 Can be worn covering the nose as well.

I made the dicky extra long in back…to help keep his shoulder muscles warm and loose.