Hooray! I am officially done with Christmas gifts! :cheering: :happydance:
Here's the triangle shawl I made for my grandmother, with 2 skeins of Homespun (ugh)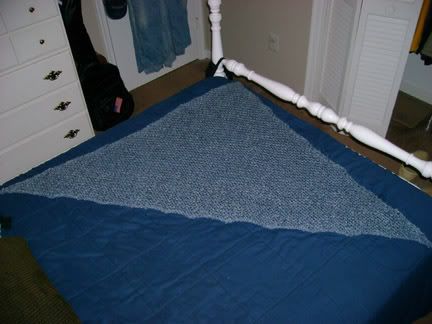 And here's the Branching Out scarf I made for my mother in Patons Divine Icicle White (2 skeins)–it looks short in the picture but it's actually looong and wide.

Now it's time for a well-deserved break! Putting the needles down! (although I will probably pick them right back up again tomorrow, LOL)