I just finished this for my sister. It's a great pattern, easy to follow, enough going on to keep my attention, just a total pleasure. Here's the pattern:
I used the yarn I got from you, Lady M - love how it works up, love that it's machine wash and dry and love that it's soft, but still holds it's shape.
Here's some pics: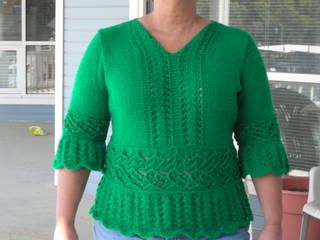 Actually the front is a split neckline. My sister likes the corners tucked in to make it a vee.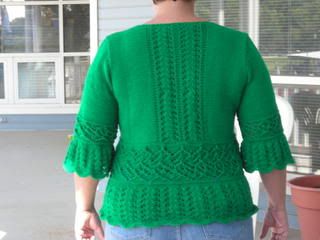 And a close up of the different lace patterns: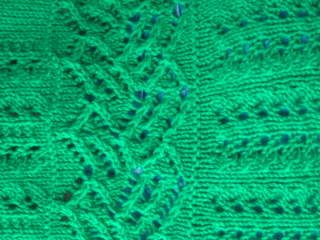 This is the most complicated item I ever made, but the pattern was so well written it was a piece of cake. I just took my sister's measurements, worked up a gauge and then followed the pattern exactly. The waist section is the first time I ever did a lace pattern that was worked on both sides. I expect to make more of her patterns, I was so impressed by her work.