What do you think?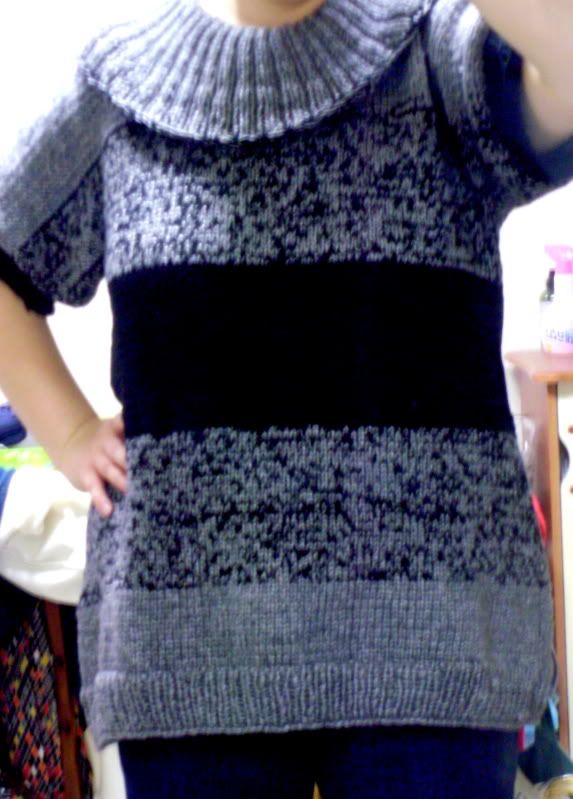 Striped Tunic from Knit Simple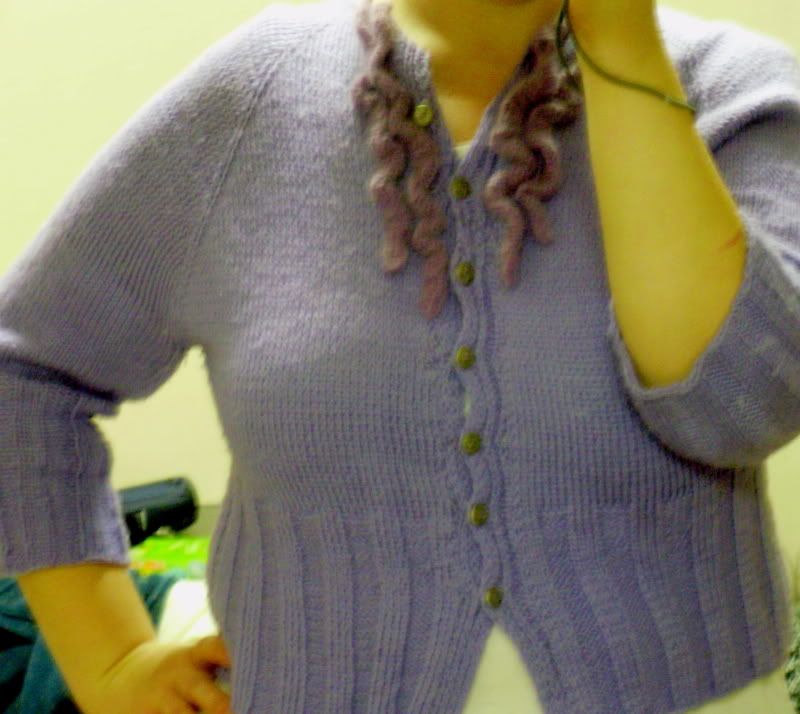 Cardigan from Interweave Knits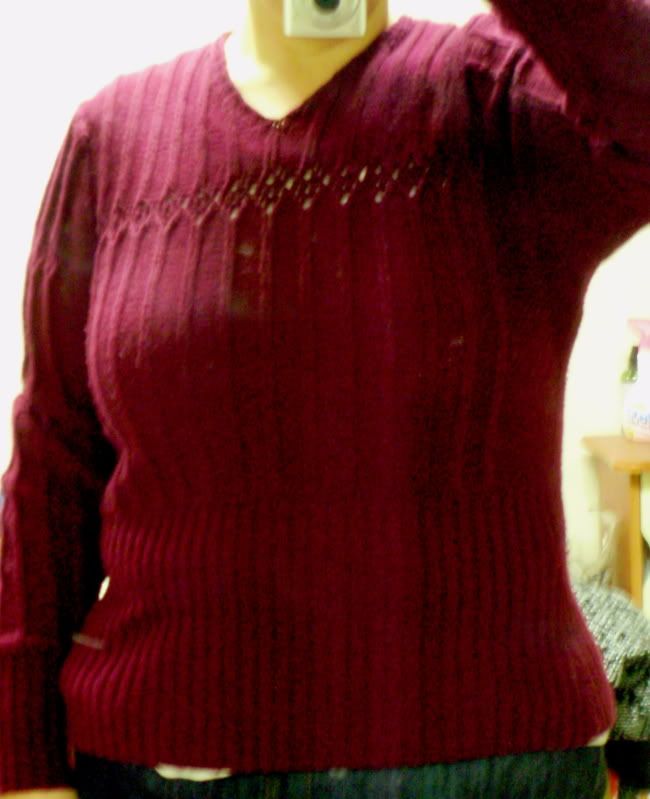 Virginia sweater from The Knitter
Very very very nice work!!! I particularly like the different colorways you worked in for the first sweater! And the wine red sweater, looks like beads knit into the upper chest area! Spectacular!
The first sweater is a black yarn and a silver yarn, and the wine red sweater is a lace detail. Beads would be a great idea!
OMGGGGGGGGgggg gr8 job n thnks for sharing
I think they are all awesome!!! Beautiful work!
Great work! I particularly like the red one…such a beautiful, rich color!
Love the wine colored sweater! Very nice work on all 3
DD
Lovely work!! The last two look like such fine yarn. Lots of work represented here.
They're all very beautifully knitted. I think the wine colored one is my favorite too.
Really great work! I love them all
:cheering:
Those are nice! I think the first one is my favorite. I love the colors!
All three look fantastic!!! The Virginia is my favorite!:cheering:
I think you did a marvelous job!
Those are all beautiful!!!
Those sweaters are ABFAB! I love them. Thanks for sharing them with us. My future project list is just getting longer and longer.
Wow, so beautiful!
They say that asian people are better at concentration, at keeping a goal in mind (for example finishing a sweater), just better at it.
Or, if they don't say it, that's the impression I get.
(I'm from South Korea as well, but I don't have much of the asian virtues, since I was adopted)
But, your work is very very nice!
All 3 are beautiful! Nice Job!
I'm a white girl from Mississippi.