My niece posted a wish that she could get one of those Olympic hats but heard they were sold out and would have cost $75 anyway, a little out of most budgets these days. So I looked at the hat, and came up with a pattern that resembles the hats, but has enough changes not to be a complete copy. However, I am at a lost on how to make decreases, or how to mark them on the pattern. Also, what size thread to use and what size needles to use. Any suggestions?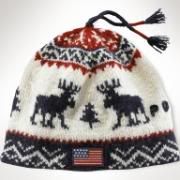 This is the Ralph Lauren Hat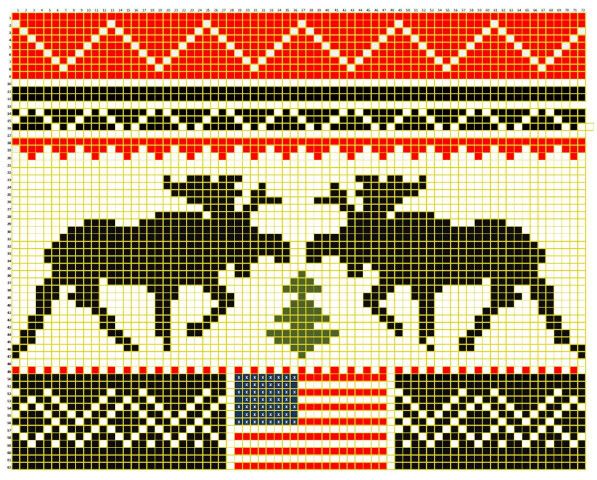 This is my pattern.
Grid for pattern is 72 stitches wide by 62 stitches high. I think I have the repeats on the borders correct, but let me know if you see an error.
Any help with this would be greatly appreciated.