So I went to NYC over the spring break and saw the Harlot speak. I met with knitters and had dinner with some of them. There are some pics on a Flickr group:
http://www.flickr.com/groups/knittersrepresent/
I visited a couple of friends and several yarn stores and had a good time in general. But I was a little disappointed in the yarn stores, actually. They were more expensive for the same products, not just compared to online stores, but compared to my local brick and mortar store (shout out to Loopy Yarns - I love you, Loopy!).
Anyway, I visited Habu, Knitty City, School Products, and Knit-a-Way and bought nothing from them. I was a little disappointed. I did buy stuff from Seaport Yarns, which is a crazy fun place. Pics 4 and 7 are from there. I'll blog about it more a little later.
But I was a little disappointed cuz I was expecting to come home with tons of yarn from my yarn field trip. I told my friend who I was staying with about it, then thought I remembered the biggest yarn store ever, WEBS, as not being far away. I looked it up, but saw it was in MA. But he said, that's not that far, let's drive. And so we did! And that was where I hit the yarn mother-load. The showroom itself was bigger than any other yarn store I've been in, but behind the showroom is the warehouse. A warehouse. Of yarn. A warehouse of yarn. And I was like :thud: :woot:
:noway: :woohoo: It was actually a little obscene.
I think I showed quite a bit of restraint, esp considering I was being partially sponsored.
All the other yarn p0rn pics are from there, except the Touch Me, which is from Little Knits.
Sari Ribbon and Valley Yarns Colrain (merino/tencel)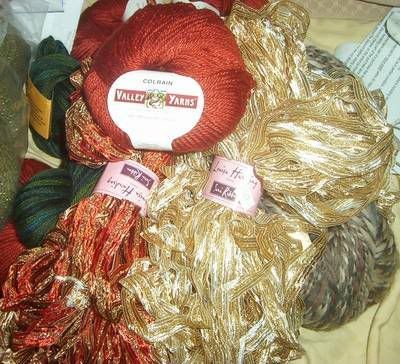 RYC Soft Lux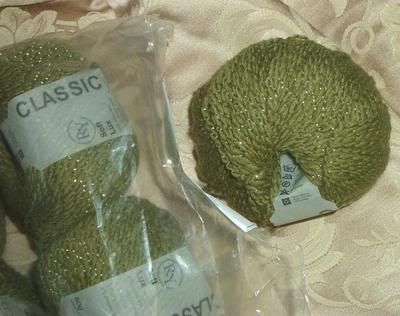 Rowan Chunky Print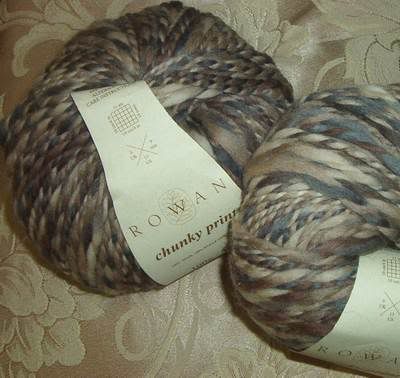 Blue Heron Rayon Metallic "Water Hyacinth Copper" and Colinette Jitterbug in Marble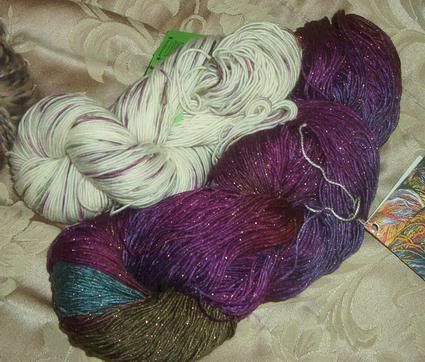 Misti Alpaca Hand Dyed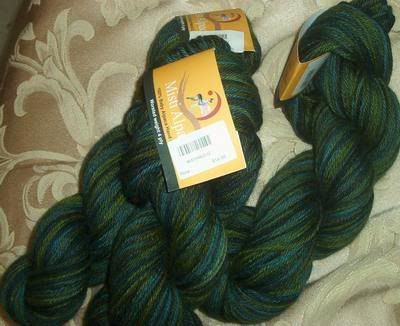 Muench Touch Me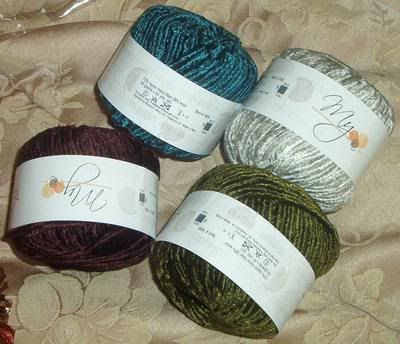 Punta Del Este Mericash (no microfiber, this yarn is crazy soft), Louet Gems Pearl and Aussie Wool worsted.