I'm making this scarf as part of a "scarf exchange" among friends.
Two problems:
1: I think I gave myself a shoulder injury trying to finish a wrap that I was working on
2: I hate the colors.
The girl I got in the exchange, requested either bright red/bright blue combo or purple/green combo. I know she's into superman, so that's why I added the design. I'm making it in the style of the Harry Potter wide stripe scarves (like in the picture under my name of hubby in his ravenclaw scarf)
Opinions?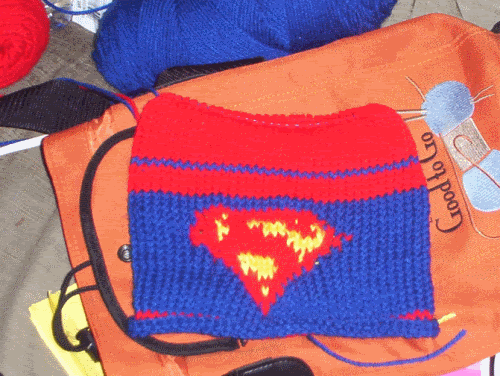 After knitting on it a few days.