Ok so I have almost finished the front of the tank top, I have finished the back and it measures 22cm which is what is recommended.
I have come to a part on the front where I am doing the shoulders. It says:
Cont in double moss-st patt until armhole measures 12 cm ending with a ws row.
Now this is where I am stuck. Take a look at the picture here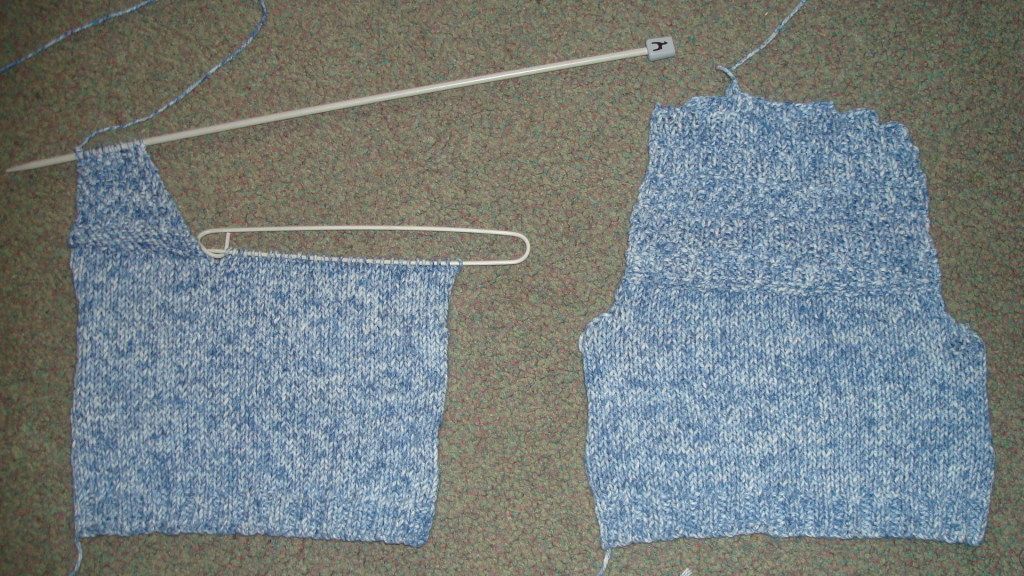 Now the front is on the left but I don't know how long it should be. Should the front and back be the same size, or would the front be bigger than the back?
It says the armhole is 12cm but I do not know here the armhole starts.
If anyone can help, I would appreciate it a lot. Thank you