This is what has been keeping me busy lately.
My first sweater, pre-blocking: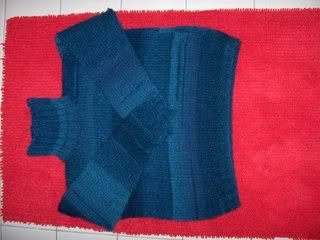 And after blocking - a perfect fit! Admittedly more chance than talent. :oops: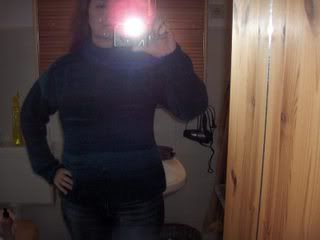 And even though I said I wasn't going to do any christmas knitting, I changed my mind and knitted a friend a scarf. She loves baby pink, which I'm not too fond of (except on babies), but I like this scarf anyway. It's very fluffy, a mohair mix without the scratchiness. I knitted with two strands, soft pink and ivory white. You can't really see the fluffiness here, but it came out very pretty, very light yet very warm. I think she'll like it! I still need to trim the fringe a bit, then pack it up and send it off.