I just took up knitting as a cheap hobby while I'm out here at college. I bought some needles and yarn yesterday and I've been teaching myself last night and tonight from Youtube videos. So far I've just been practicing making little squares using the knit stitch.
But I keep doing this (this is a picture I just took of what I'm doing):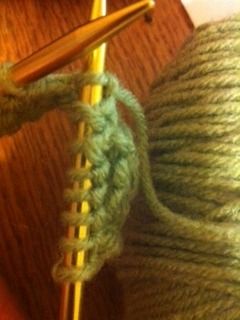 Notice how the 2nd and 3rd stitches from the top of the needle are crossed? That happens to me all the time! Why does it happen, and how can I fix it? From the pictures and videos I've seen, all the stitches should be even and uniform. Those are #8 needles and worsted acrylic yarn from Walmart.
Thanks! :mrgreen: