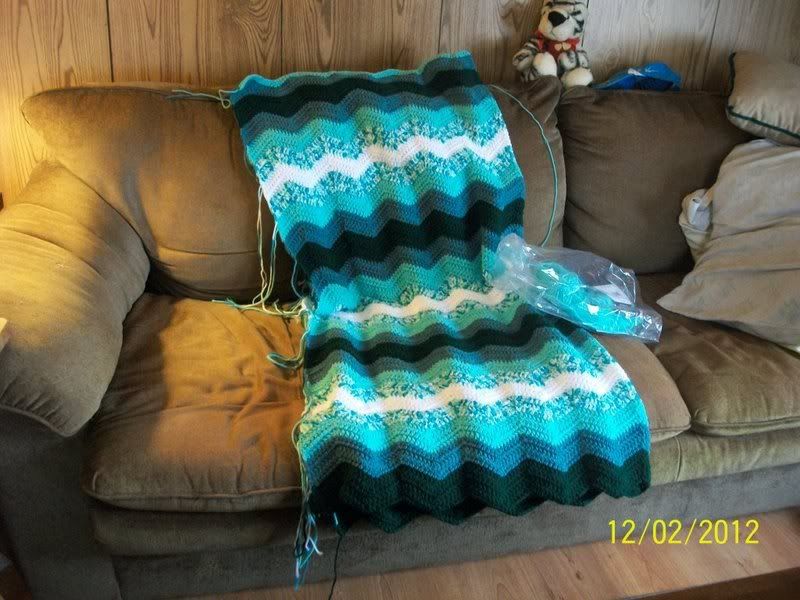 Fantabulous! I love the marine colors. Is this knit or crochet? I can't tell from the pictures.
Beautiful… I love your colours. They really pop.
TEMA:thumbsup:
Beautiful throw in such relaxing colors, you just want to snuggle up under it for a nice winter's nap. Thanks for the pattern link.
Doreen it is just gorgeous. You picked wonderful colors for the throw too. Just love it:inlove:
WOW! Your blanket is stunning! You've used your colors just right!
And who doesn't love a chevron pattern stitch!!
Oh, WOW! It doesn't disappoint! It looks even better now…
Congratulations on getting it done… you must be so proud… it's a work of art.
TEMA :yay:
Wow! How cool is that???!!! Well done.
Hi neighbour! I just noticed your location
Love the colour contrast and the magnitude of the project!
Love the colors!